Scenic USA - Colorado
Scenic USA offers a collection of select photographs from a wide variety of attractions, points of interest, historic sites, state and
national parks found throughout the United States. Each photo feature is coupled with a brief explanation.
For further detailed information, links to other related sites are provided.
Gold Camp Road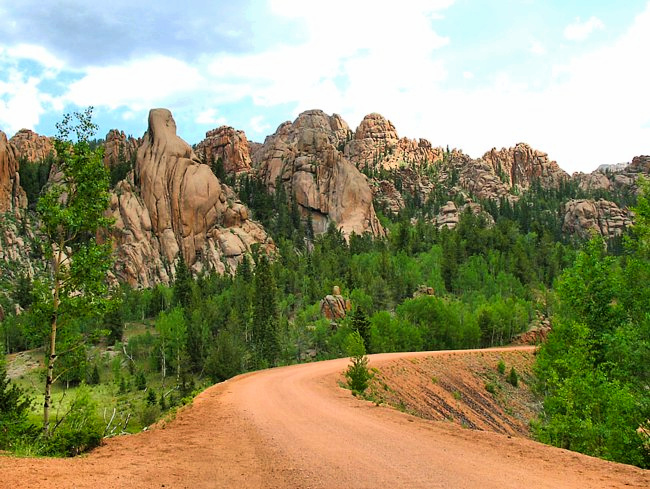 Although it's not an official scenic byway, Gold Camp Road offers up some incredible views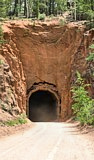 of Colorado's Front Range countryside and some special scenic wonders. Following a former rail bed, the narrow dirt track is suitable for most vehicles. Gold Camp Road bridges the towns of Cripple Creek and Colorado Springs, and was once used to transport gold ore destined for processing. It takes little imagination as to how it was named, as the Cripple Creek area was once heavily populated with miners and prospectors.
The route is broken with single lane, 100 year old Short Line Railway tunnels, adding a sense of drama to this scenic highway. Due to a tunnel collapse, a section of the route has been cut off to traffic. The forest service has been debating the idea of repairing Tunnel #3 for the last 20 years, being tugged by opposing views. Hikers and bikers would love to have the road remain off limits to motorized vehicles. The latest study dates to 2006, after fire destroyed the tunnel's timber supports.
The forest service now states that Tunnel #3 remains a valuable historical resource. The goal of public safety and preservation of the historical character [of Tunnel #3] has not changed.
Copyright © 2008 Benjamin Prepelka
All Rights Reserved