Scenic USA - Washington
Scenic USA offers a collection of select photographs from a wide variety of attractions, points of interest, historic sites, state parks and
national parks found throughout the United States. Each photo feature is coupled with a brief explanation.
For further detailed information, links to other related sites are provided.
Peshastin Pinnacle Fingers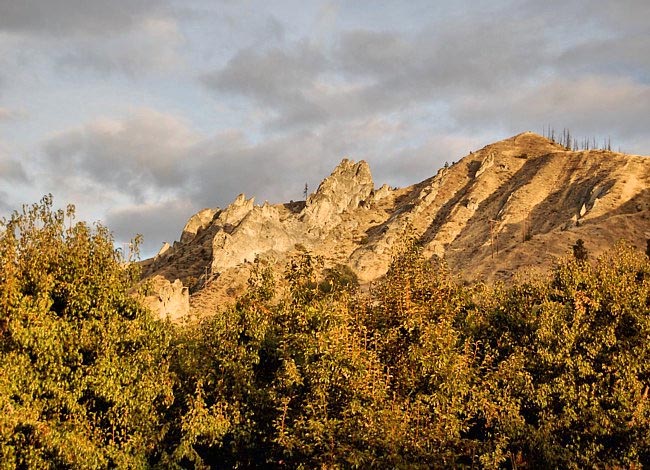 While serious climbers rope up to scale the Pinnacles, the rest of us are happy just to scramble up the mountain before us. Some of these Peshastin Pinnacle Fingers top nearly 200 feet, the only risky challenges in the park.


Peshastin Pinnacle State Park, with its impressive collection of sandstone slabs and spires, covers 34 acres in the Wenatchee Valley. Picnic sites, a web of trails, and wonderful views of valley farmland and the Enchantment Mountains make this a worthwhile stop. This land along the Wenatchee River, the Apple Capital of the World, lies on the dry side of the Cascades and boasts 300 days of sunshine. Itís easy to see in this view the valley is flush with orchards and beautiful farmland.
Folks from Wenatchee continue to celebrate the Washington State Apple Blossom Festival. The get-together was conceived in 1919, called the Blossom Days. During the one day event, songs, speeches and baseball marked the highlights. Todayís 11 day event draws in thousands, enjoying the Funtastic Shows Carnival, a youth parade, arts and crafts fair, and the Washington State Apple Blossom's grand parade.
Copyright ©2010 Benjamin Prepelka
All Rights Reserved