Scenic USA - Arizona

Sky Island Scenic Byway
---
---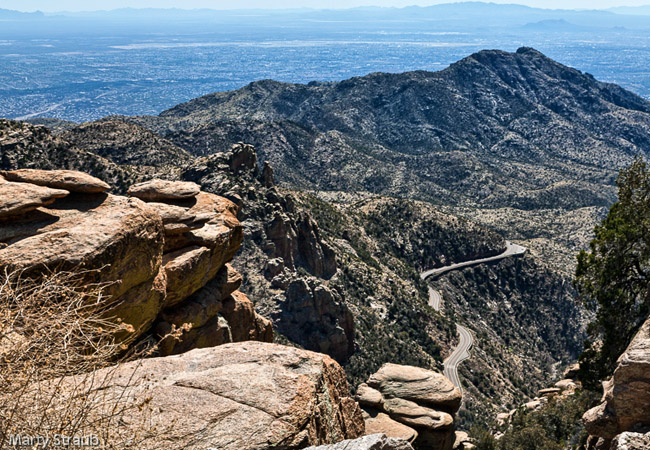 The only paved road up to Mount Lemmon, the General Hitchcock Highway, is said to be one of the most scenic drives in the Southwest.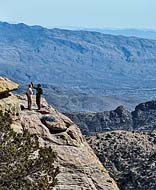 Also known as the Catalina Highway and Mount Lemmon Highway (and already sounding confusing enough), but the winding route has also earned three scenic byway designations. Known as the Sky Island Byway nationally, the parkway is also recognized by the National Forest Service and the State of Arizona.
This 28 mile route, beginning in Tucson, climbs more than 6000 feet into the Catalina Mountains. The narrow highway, filled with sharp turns and steep grades, has driverís eyes torn between watching the road and the fantastic scenery. With plenty of turnouts, overlooks, hiking trails and picnic areas, drivers' eyes are best focused on the highway.
This high altitude perch, far enough from the city of Tucson, kept an eye in the sky continually throughout the Cold War Era.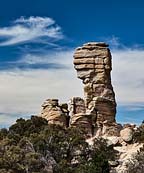 Three long range radar units scanned the skies for any unfriendly aircraft or missiles. Today, the Mount Lemmon based Steward Observatory sets its sights on higher celestial targets. Using a 61 inch telescope, the largest in the area, the observatory laid the groundwork for the first lunar landing, mapping the surface of the moon. Now the sky is scanned for Earth-bound asteroids, looking at 1000 every night. SkyNights is a popular program at the observatory, where the public is introduced to wonders of the heavens through a new 32 inch telescope.
With over four feet of average winter snow, Ski Valley is just a short distance for Tucson city residents. With the town of Summerhaven near the top, byway travelers are not far from all the creature comforts of home.

Area Map
Byway Map
---
Nearby Points of Interest
---
Copyright © 2013-16 Benjamin Prepelka
All Rights Reserved