Scenic USA - Nevada

Tuscarora
---
---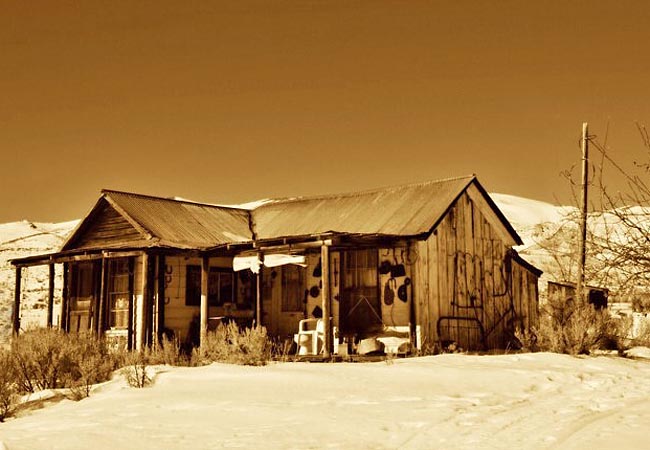 Beginning with modest finds of placer gold in 1867,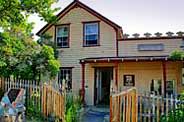 Tuscarora quickly became a very prosperous town with big city flair. Along with mercantile shops, saloons, stage lines and blacksmith shops, Tuscarora residents received two daily newspapers, enjoyed brass bands, an ice cream parlor, racetrack, fire departments and their own brewery. With gold and silver ore worth millions, new mines continued to open throughout the 19th century. Mining stocks were sold, mining companies bought out, more claims filed and businesses thrived.
   One unusual aspect of Tuscarora history mentions a large percentage of its initial miners were of Chinese decent. After completion of the Central Pacific Railroad, hardworking Chinese railroad workers found the perfect opportunity in Tuscarora. In fact an early census found the Chinese outnumbered all the other residents nearly 10 to 1. With the discovery of rich views of silver a few miles away, populations quickly shifted. During the boom years of the 1870s, the Chinese became a despised minority. Hate groups and anti-Chinese societies were formed, and the Chinese were forced to earn a living any way possible.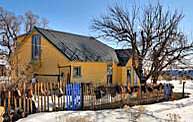 By the beginning of the 20th century, the boom years were over. Tuscarora continued with spurts of mining activity from time to time, and new mining techniques were used on old mine tailings, but the golden years of Tuscarora had passed. Today a handful of residents still call Tuscarora home, including the Parks family. Dennis and Julie Parks setup a pottery school here in 1966, achieving internationally fame in just a few years. Artists, photographers and those just seeking solitude live here among the ruins, chasing away the ghosts from this old Nevada boomtown.

    Area Map
---
| | |
| --- | --- |
| Nearby Points of Interest | |
---
Copyright © 2011-17 Benjamin Prepelka
All Rights Reserved