Scenic USA - California

The Long Way Home
---
---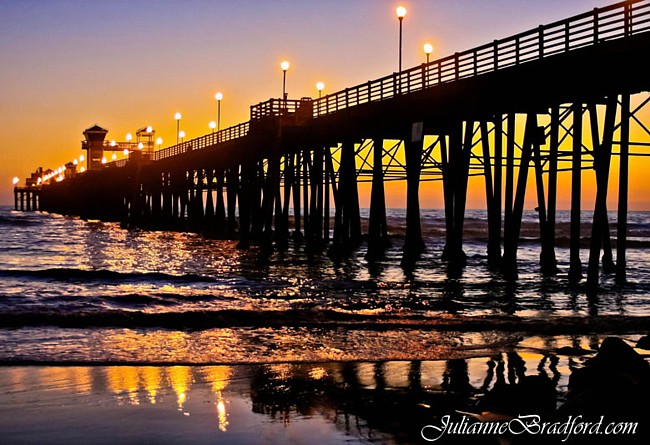 Unable to break the monotonous 8 to 5 work day, millions of commuters travel local highways everyday, enduring congestion and heavy traffic. Forever on the increase, traffic planners are now talking about adding as many as six new lanes to the I-5 corridor between San Diego and Oceanside. Rush hour, a term with a personal meaning for everyone, may best be summed up by saying it's someone's desire to get home as quickly as possible. Others may be doing their utmost to get away from work as fast as they can. But nothing can be a bigger waste of time than being parked on a freeway.
   One of America's favorite poems tells of an alternate course with a much deeper meaning, Taking the Road Less Traveled. Song writers have also hit on a theme of taking the long way home. Next time you're in the thick of interstate traffic, you may begin to consider a different route.
   Here along the coast in southern California, the I-5 corridor drifts a lot further west, squeezing coastal cities into a thin strip without much breathing room. Although it's tight, the state has managed to shoehorn in 10 state beachside parks between San Clemente and San Diego.
   This beautiful sunset scene at the Oceanside Pier reminds us that not far from I-5 are those roads less traveled.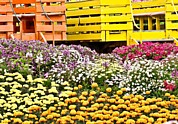 Although speeds along The Strand are as slow as a walk, it's a great opportunity to enjoy Oceanside's beachside scenery. Just to the south of Oceanside, the Flower Fields (inset) of Carlsbad Ranch also prompts a stop to admire the extraordinary springtime blooms. Here, the hillsides overlooking the Pacific Ocean are covered in a rainbow of Tecolote Ranunculus flowers. First developed by Luther Gage 85 years ago, the tradition continues during the spring when 50 acres of flowers light up Carlsbad every year from March through mid-May.

    Area Map
---
Additional Area Attractions
---
Copyright © 2012-16 Benjamin Prepelka
All Rights Reserved