Scenic USA - Virginia
Scenic USA offers a collection of select photographs from a wide variety of attractions, points of interest, historic sites, state parks and
national parks found throughout the United States. Each photo feature is coupled with a brief explanation.
For further detailed information, links to other related sites are provided.
Little Oyster Bay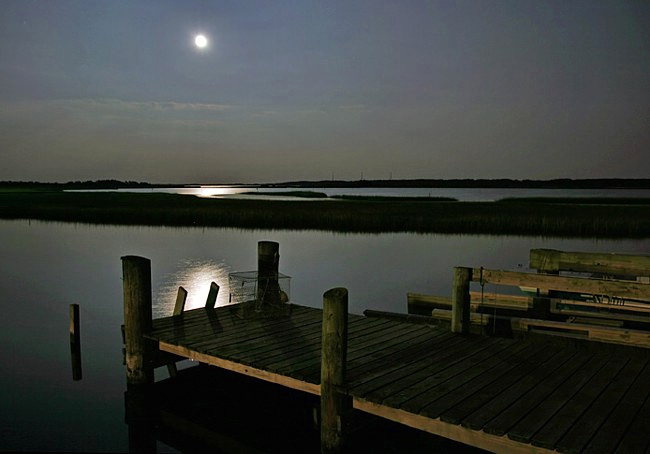 Located on the southern tip of Delmarva Peninsula, Chincoteague Island lies just offshore from the Virginia mainland. Protected by Assateague, an eastern barrier island, Chincoteague Island can be viewed as a stepping stone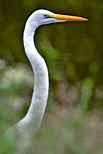 to the much larger Assateague. Despite its small size, Chincoteague makes up for its smallness with a string of big festivities. Famous for its wild ponies and delectable clams, the annual Pony Swim and auction is held in July, and the islandís legendary clams and oysters are revered during an October festival. Also during the fall, some of the east coastís prolific artists and decoy carvers display their marvelous work. You wonít have to wait for a festival to enjoy the islandís fine seafood, with numerous eateries and restaurants spaced throughout the seven mile long island.
The adjacent Assateague Island National Seashore and Chincoteague National Wildlife Refuge offers visitors miles of undeveloped beaches and island forests. For nature lovers, recreation activities range from bird watching to surfing, and kayaking to nature cruises. A short trip to the Assateague Lighthouse offers close-up views and tours of the 1833 beacon.
This cool evening view from the Cedar Gables Seaside Inn captures a picturesque scene of Little Oyster Bay, showing the quiet beauty of Virginiaís only island resort.
Copyright ©2010 Benjamin Prepelka
All Rights Reserved