Scenic USA - Alabama
Scenic USA offers a collection of select photographs from a wide variety of attractions, points of interest, historic sites, state and
national parks found throughout the United States. Each photo feature is coupled with a brief explanation.
For further detailed information, links to other related sites are provided.
Clarkson Bridge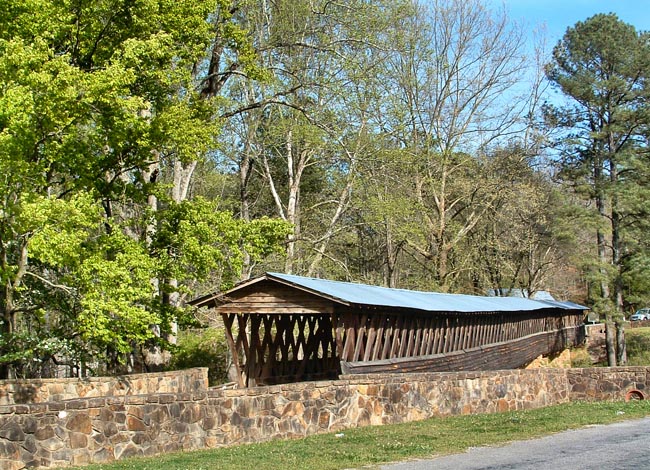 The Clarkson Bridge, one of Alabama's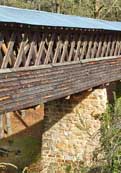 remaining covered bridges, features master bridge builder Horace King's Town Lattice truss. The Lattice Truss span and three large rock piers support the 270 foot bridge as it crosses Crooked Creek. One of the longest bridges in the south, the bridge has undergone two major refurbishments during its 100 years of existence. The last refurb was undertaken during a 1975 American Revolution Bicentennial Project. Since 1975, the bridge has suffered extensive insect damage, rotted planks and missing hardware.
Cullman County's only bridge, sometimes called the Legg Bridge after J.W. Legg, no longer supports vehicle traffic and is now being assessed for additional reconstruction. The Alabama Historical Society has already pledged funds to aid restoration, with early estimates nearing four and a half million dollars.
Copyright ©2008 Benjamin Prepelka
All Rights Reserved