Scenic USA - Arkansas
Scenic USA offers a collection of select photographs from a wide variety of attractions, points of interest, historic sites, state and
national parks found throughout the United States. Each photo feature is coupled with a brief explanation.
For further detailed information, links to other related sites are provided.
Arkansas Grand Canyon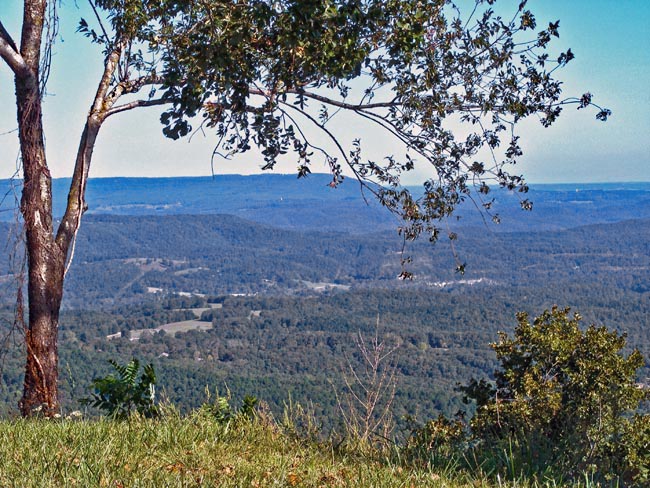 State Route 7, running north and south, snakes its way through the entire western section of Arkansas. This popular scenic highway is lined with attractions from Harrison to Hot Springs. Heading south from Jasper, the byway approaches a large section of the Ozarks National Forest. One of the previews of this forest land is a splendid panorama of the Arkansas Grand Canyon.
Route 7 climbs sharply from the Buffalo River Valley and the broad canyon appears to the east. Overlooks provide views of the wooded valley, set off by the Boston Mountains. This mountain range quickly smoothes out as it heads northward, but here it's part of the grand view on Route 7.
The view from the Cliff House Restaurant turns out to be a natural rest-stop after the tough climb into the Ozarks. The huge, accommodating parking lot calls out to stop and take a look. Here in the Jasper area, the Buffalo River, Alum Cove and Pedestal Rocks are all great natural features of the area, begging for a few days of investigation.
Copyright ©2009 Benjamin Prepelka
All Rights Reserved