Scenic USA - West Virginia
Scenic USA offers a collection of select photographs from a wide variety of attractions, points of interest, historic sites, state and
national parks found throughout the United States. Each photo feature is coupled with a brief explanation.
For further detailed information, links to other related sites are provided.
Wagon Gate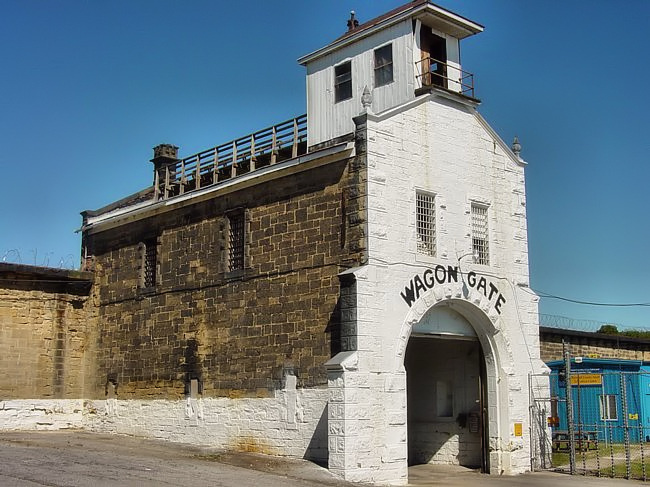 Once home to Charles Manson and Old Sparky, the Moundsville Penitentiary served the state of West Virginia for 124 years. Pictured here is the North Wagon Gate which housed some of the earliest prisoners, who also assisted in construction of the prison complex from 1866 to 1876. The original prison, looking like a castle, followed a Gothic Revival Style and was built on the edge of town. Moundsville soon surrounded the prison grounds, along with its 24 foot high sandstone walls.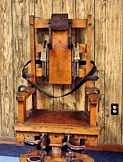 As with most correctional institutions, prisoners were separated according to their behavior. The maximum security area kept prisoners in their cells the majority of the day, while the Honor Hall and Old Man's Colony inmates were used as laborers. At one time the prison was self sufficient, growing food, mining coal, and housing its own carpentry shop, bakery, hospital and tailor shop.
Over the years the West Virginia State Prison gained the unflattering title of the Bloodiest Prison in America. Besides prison violence, nine men were electrocuted and 85 men were hung before the state outlawed the death penalty. Some of the earliest hangings were preformed at North Wagon Gate.
The prison was closed in 1995, and now offers historic and educational tours. Ghost hunts and tours take the curious to see apparitions of the maintenance man (a snitch shived by inmates), the victims of botched hangings, inmate Roberts and victims of the Sugar Shack
Copyright ©2009 Benjamin Prepelka
All Rights Reserved