Scenic USA - Florida
Scenic USA offers a collection of select photographs from a wide variety of attractions, points of interest, historic sites, state and
national parks found throughout the United States. Each photo feature is coupled with a brief explanation.
For further detailed information, links to other related sites are provided.
Sanibel Island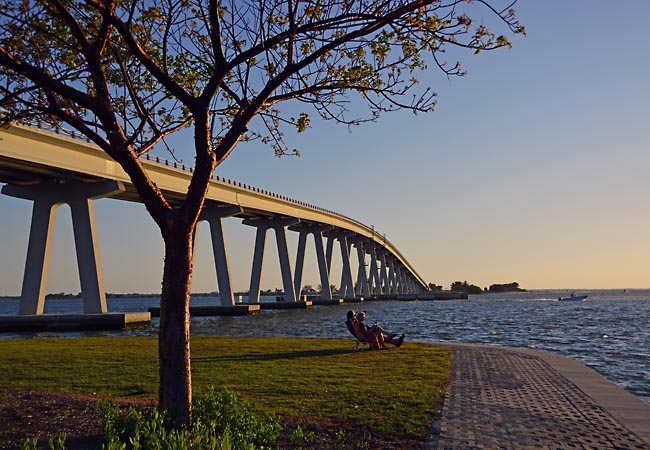 Crossing from Fort Meyers to Sanibel Island wasn't always easy. The initial causeway and bridge was completed until 1963. Previous access was provided by ferry service, dating back to 1928. Even before the ferry, Thomas Edison, Henry Ford, Teddy Roosevelt and Charles Lindberg enjoyed Sanibel's sunny climate and wonderful beaches.
Sanibel and Captiva, two barrier islands connected with a pencil-thin road, attracted more and more visitors when the causeway from Fort Meyers was completed. The increased traffic flow alarmed residents, and by 1974 land usage controls were in place. Families hoped to save their first generation lifestyle and quiet get-away.
Copyright ©2006-2009 Benjamin Prepelka
All Rights Reserved