Scenic USA - Georgia

Hard Labor Creek State Park
---
---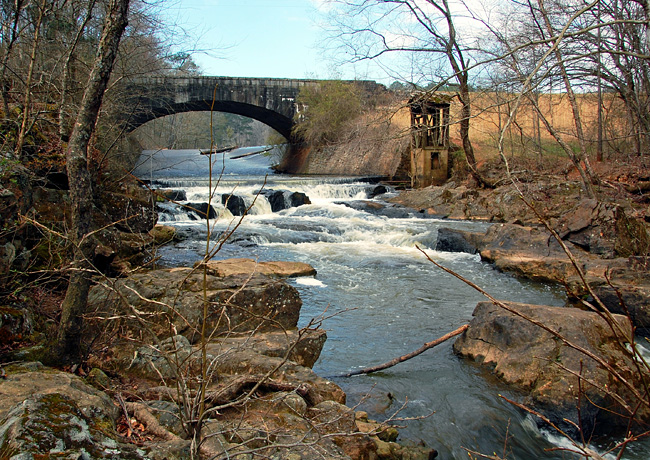 Born out of the New Deal, 5800 acres of marginal farmland became the Hard Labor Creek Recreational Demonstration Area.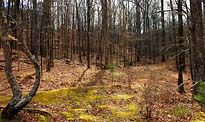 A way to reclaim overused farmland, the Civilian Conservation Corps and Work Progress Administration workers planted trees, built dikes and terraces, clear lakes and constructed roads.
Today, the area around Hard Labor Creek is one of Georgia's largest state parks. Attracting area golfers, the Creek Golf Course provides a pro shop, cart rentals, a driving range and special rates for children and seniors. The park also features two area lakes, nature trails, an equestrian site and trails, campground, picnic area and mountain biking trails. Parks scenery is best enjoyed over its many trails.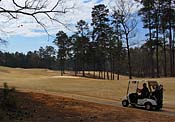 Winding through a mature pine and hardwood forest, trails drop down along fern covered bottomlands, and also include lakeside views, deep gorges and prominent granite outcroppings.
Hard Labor Creek National Park served the community for seven years until it was turned over to the State of Georgia in 1946. The Hard Labor name most likely came from the Antebellum Era, when slaves tended cotton and corn fields during the first half of the 19th century.

Area Map
Park Map and Directions
---
Nearby Points of Interest
---
Copyright © 2013-16 Benjamin Prepelka
All Rights Reserved