Scenic USA - Arkansas

Lakeport Plantation
---
---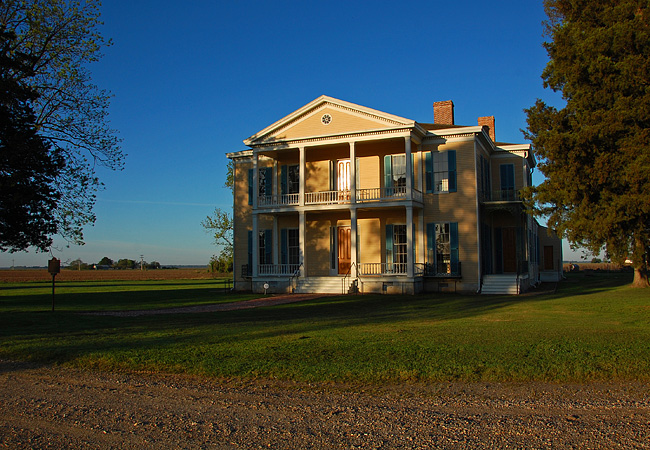 The Lakeport Plantation home, Arkansas's only remaining antebellum plantation mansion on the Mississippi, appears nearly unchanged since it was first built in 1859.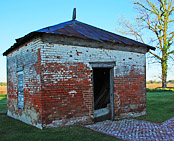 Joining a large group of Kentucky residents moving westward, Joel Johnson arrived in Arkansas in 1831 with 23 slaves. Dominating local politics for decades, these settlers clustered along both sides of the Mississippi River, earning the nickname Kentucky Bend. By 1860, Joel Johnson's son, Lycurgus, expanded the Johnson's holdings to 4400 acres and 155 slaves. Crowning his plantation, Johnson added a seventeen-room Greek Revival mansion, a showplace on the Mississippi River.
   As with most southern agriculture endeavors, the Civil War era marked the beginning of change for all affluent plantation owners. Able to save his plantation from the ravages of war, Lycurgus Johnson managed to rebuild the during the late 1860s. Employing many former slaves as tenant farmers and sharecroppers, Johnson was the leading cotton producer in the county by 1870.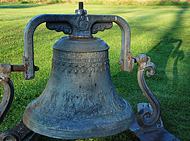 Remaining vacant for 30 years, the plantation home was transferred to the Arkansas State University in 2001. Designated as an official project of the Save America's Treasures program (now unfunded), ASU operates the site as an educational center, focusing on the people who lived and worked on the plantation. The home features an interior that's been meticulously restored using state of the art techniques. Although restoration is an ongoing process, visitors are always welcome to tour the plantation home and its outbuildings in the Lake Village.

    Lakeport Plantation Map and Directions
---
Nearby Points of Interest
---
Copyright © 2012-16 Benjamin Prepelka
All Rights Reserved