Scenic USA - North Dakota
Scenic USA offers a collection of select photographs from a wide variety of attractions, points of interest, historic sites, state and
national parks found throughout the United States. Each photo feature is coupled with a brief explanation.
For further detailed information, links to other related sites are provided.
Medora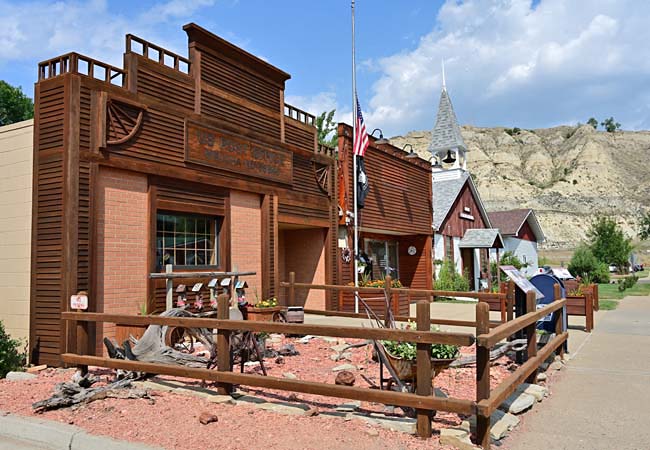 This view, from an overlook above the Little Missouri River Valley, takes in the town of Medora, well hidden below a thick cover of cottonwood trees. The town's only hint of civilization is a tall brick chimney, remnants of the de Mores meat packing plant. The cottonwoods thrive along the river valley, while the remainder of the Badlands lack any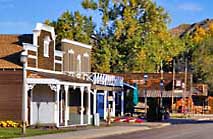 significant plant life.
North Dakota's town of Medora was founded by a young French nobleman, Marquis de Mores. Medora was named after his wife, and well financed by his father-in-law, a wealthy New York banker. The young entrepreneur built a meat packing plant, hotel, a row of shops and large home he called Chateau de Mores. Despite his efforts, de Mores' vision withered and the family returned to France just three years later.
Today's Medora lives on, celebrating the life of their most famous resident, Teddy Roosevelt. Medora is the welcome center for Theodore Roosevelt National Park, furnishing lodging, restaurants and shopping. Recently enjoying its 50th anniversary, the Burning Hills Amphitheatre presents the Medora musical. The outdoor musical revue was originally intended to show just two performances. But, the Greatest Show in the West has entertained over three million guests for the past 50 years.
Copyright © 2009 Benjamin Prepelka
All Rights Reserved