Scenic USA - Mississippi

Mississippi Petrified Forest
---
---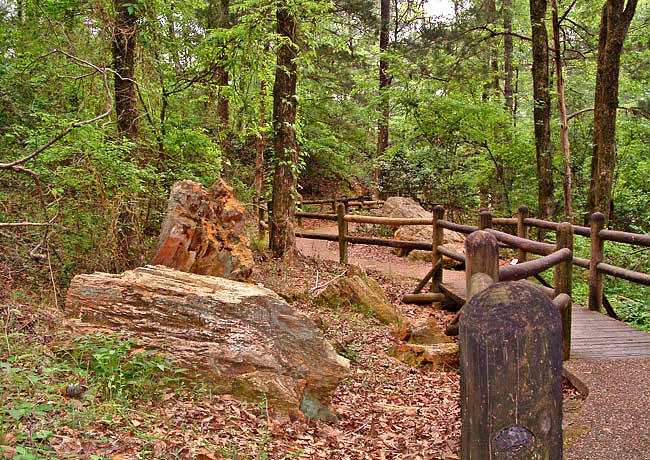 Know anything about petrified wood anyone? Of course ... it's an Arizona oddity found in the Petrified Forest National Park.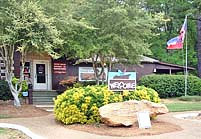 Just about everyone associates these ancient rock logs, dating back millions of years, with the desert park in Arizona. Even the scientific name (taxon) given to these large crystallized trees, Araucarioxylon Arizonicum, recognizes the state fossil of Arizona.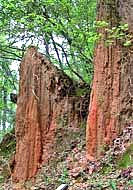 Well, after a little research it looks like petrified wood is found all around the United States, as well as the rest of the world. Not only will you find tons of petrified log fossils strewn across the treeless hills in the Arizona desert, but more of these crystallized trees are scattered across America from California to New York. Here in Flora, Mississippi, rock hounds will find one of the few petrified forests in the eastern half of the United States.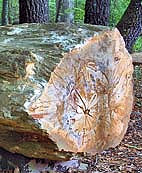 During a search for usable farmland, Mississippi settlers stumbled upon a collection of ancient logs. The find was first recorded by Benjamin L.C. Wailes in 1854. A National Geographic Magazine article spurred the public's interest in these ancient natural wonders, leading to this Mississippi state attraction.
The woodland trails of the Mississippi Petrified Forest are open to the public every day of the year, except Thanksgiving and Christmas Day. The park also features a gem mining flume, forested campground, gift shop, and a visitor center display of fascinating fossils, petrified wood and natural minerals.

Area Map
---
Other Petrified Fossil Sites
---
Copyright © 2007-16 Benjamin Prepelka
All Rights Reserved