Scenic USA - Ohio
Scenic USA offers a collection of select photographs from a wide variety of attractions, points of interest, historic sites, state and
national parks found throughout the United States. Each photo feature is coupled with a brief explanation.
For further detailed information, links to other related sites are provided.
Garfield Monument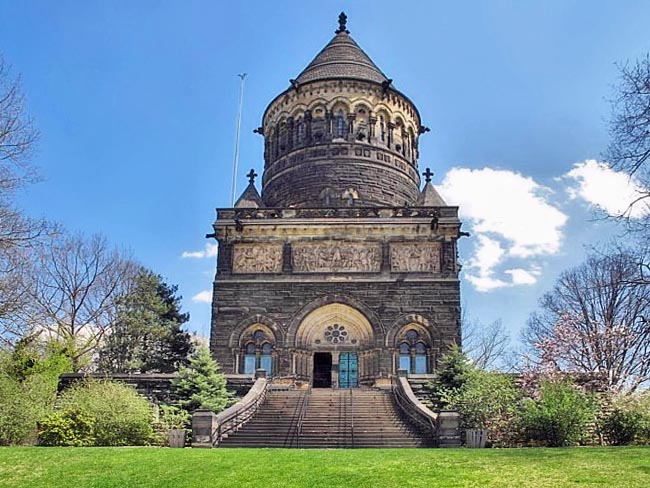 Established in 1869, Cleveland's Lake View Cemetery is modeled after the grand cemeteries of England and France. Among the 100,000 graves, more than a dozen luminary figures from the past few centuries are interred here. Some of the most notable names from America's past include Eliot Ness, oil tycoon John Davison Rockefeller, Raymond Chappy Chapman (the only baseball player killed by a pitch), Little Rascals Gloria Pressman, and Mayor Carl Burton Stokes.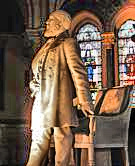 Pictured here is the Garfield Monument, built in memory of America's 20th president, James A. Garfield. The crypt behind the memorial hall holds the bronze caskets of the President and his wife, Lucretia. Garfield served as a Major General during the Civil War for the Union Army. In 1880 he was elected to the U.S. Senate and nominated for president before he could take office. President Garfield's brief term was spent making the attempt at realigning the splintering Republican Party. Garfield died from an assassin's bullet, said to have been a disgruntled political hopeful.
The 285 acre Lake View Cemetery grounds are covered in beautiful plants and flowers. A springtime extravaganza is seen on Daffodil Hill where a collection of 100,000 bulbs are on display. Fall brings on a blaze of color when Ohio's hardwoods put on their brilliant colors.
Copyright ©2009 Benjamin Prepelka
All Rights Reserved