Scenic USA - Oregon

Thompson's Mills
---
---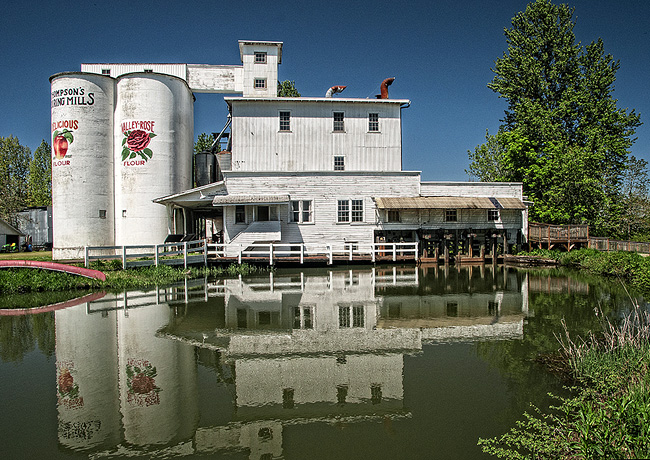 Anticipating the arrival of the Oregon and California Railroad, Boston's town founders hoped to duplicate the success of Portland.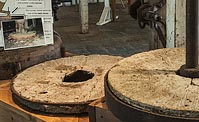 Named for the famous Massachusetts city, Boston was established along the banks of the Calapooia River in 1861. Complete with a New England style town square, the town peoplesí hopes of quick success were dashed when the railway laid its tracks a mile and a half to the west in Shedd. Undaunted, the community picked up their homes and businesses and moved. Relying on the water power of the Calapooia River, Thompson's Mill was one of the few establishments that remained in Boston.
   Initially named Boston Mills, construction of the first mill was complete in 1858. Lasting just four years, the mill building was destroyed by fire. A profitable establishment, the mill was quickly rebuilt. Passing on to Martin Thomson in 1897 the mill has kept the Thompson name ever since. Nearly put out of business in the mid 1900s with store bought bread, the mill survived until 2002 by generating electricity and producing animal feed.
   Keeping pace with Oregon Governor Ted Kulongoski's plan of adding a new state park every year, the mill site was purchased by the Oregon Parks and Recreation Department in 2004.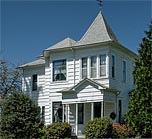 The oldest water powered mill in the state, Thompson's Flouring Mills came complete with authentic milling machinery, four silos, grain elevators and a carpentry shop. Following the lines of Queen Anne architecture, the adjacent mill keeperís home appears much as it had when first built in 1904.
   The 20 acre heritage site is open every, except on major holidays. Mill tours help interpret the agricultural, commercial and social life of the southern Willamette Valley residents. The millstones are set in motion during most mill tours, showing off the old fashioned art of milling flour. Interpretive panels also relate the area's history and the intricate system of waterways, dams and control gates that bring water power to the mill.

     Area Map
---
Additional Area Attractions
---
Copyright © 2013-16 Benjamin Prepelka
All Rights Reserved