Scenic USA - Louisiana
Scenic USA offers a collection of select photographs from a wide variety of attractions, points of interest, historic sites, state parks and
national parks found throughout the United States. Each photo feature is coupled with a brief explanation.
For further detailed information, links to other related sites are provided.
Red River at Grand Ecore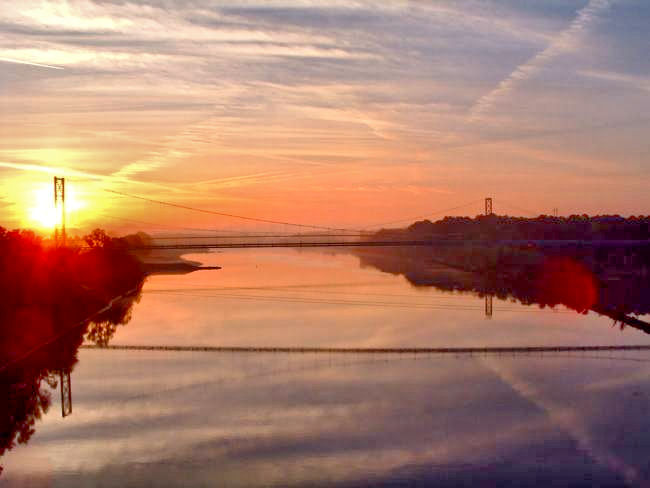 Natchitoches (NA-ki-tish), one of two Preserve America communities in Louisiana, was founded in 1714. The town grew along the Red River levees and river channels. In 1830, the river shifted its main channel to the east. The city quickly saw the end of river traffic and was forced into transporting goods by land, thus establishing the town as a primary area for trade, and a throughway for a stream of Texas settlers.
This sunrise view looks out from Grand Ecore and the Red River Bridge, just a few miles from Natchitoches. Grand Ecore Visitors Center sits high on a bluff overlooking the Red River, offering an access point for river recreation. Grand Ecore enjoys the river that Natchitoches had lost.
---
Copyright © 2007 Benjamin Prepelka
All Rights Reserved