Scenic USA - California

Alcatraz Island
---
---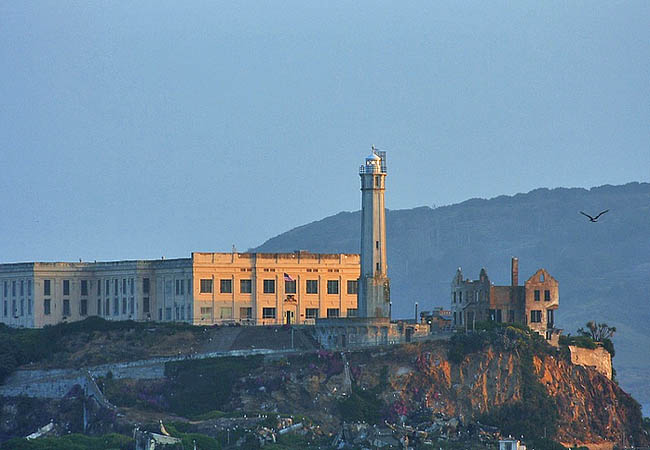 The Golden Gate National Recreation Area, covering more than 80,000 acres in and around the San Francisco Bay Area, is one of the most popular parks in the National Park system. Entertaining more than 13 million visitors every year, this very large urban park is not a continuous swath of land, but is broken into a collection of districts that occupy lands on the Marin Peninsula, and all the way south to San Carlos.
   One of the busiest Golden Gate tours takes visitors to an island centered in the inlet to San Francisco Bay. Alcatraz,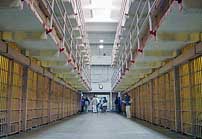 often called The Rock, has been used for incarceration for thousands of years. In recent history the island was used as a federal penitentiary from 1934 to 1963 and imprisoned some of the most famous thugs, including Al Capone, Machine Gun Kelley and The Birdman, Robert Stroud. Indigenous people, called the Muwekma Ohlone, lived in the area for thousands of years before the Europeans arrived. According to oral history, even then Alcatraz was used as a place of isolation and ostracism.
   While many American films and television programs popularized the period when Alcatraz was a Federal prison (America's only escape-proof prison), many visitors have no idea that the island is a premiere spot for viewing nesting seabirds, and also the site for the first West Coast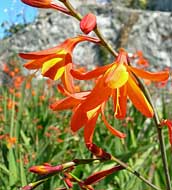 lighthouse and a historic garden. After the prison's closure in 1963, Alcatraz became more of a sanctuary for seabirds, including cormorants and pigeon guillemots. Wading birds, such as snowy egrets and black-crowned night herons also make their home on the island. Birds, such as gulls, cormorants, and other seabirds, are able to drink salt water. The excess salt is then excreted through a salt gland located near their eyes. But the plantlife on the island had to rely on fog and rain, as there was no source of fresh water on Alcatraz. Today, a rainwater catchment system has greatly helped with the restoration of the island's historic gardens.
   The first of a string of California lighthouses erected during the mid 1800s, a small Cape Cod cottage light station with a short tower was completed on Alcatraz in 1852 and began operation in 1854.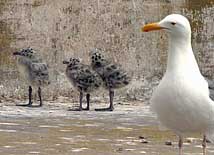 Guiding ships through San Francisco Bay, the lighthouses was the only structure on the island for many years. Severly damaged during the Great 1906 Earthquake, an 84 foot concrete tower was built beside the prison. The lighthouse was automated in 1962 and became part of the Golden Gate National Recreation Park the following year.
American Indians, attempting a political statement, occupied the island sporadically from 1964 until 1973, until the organization fell into disarray. Their crusade was overshadowed at a time when the American Civil Rights movement and the assassination of Martin L. King occupied the majority of front page news. Years later, President Nixon cited at least 10 different policy changes attributed to the chaotic Indian occupation of Alcatraz Island.

    Area Map
    Alcatraz Island Map
---
| | |
| --- | --- |
| Additional Points of Interest | |
---
Copyright © 2006-15 Benjamin Prepelka
All Rights Reserved