Scenic USA - South Carolina

Ocean Highway
---
---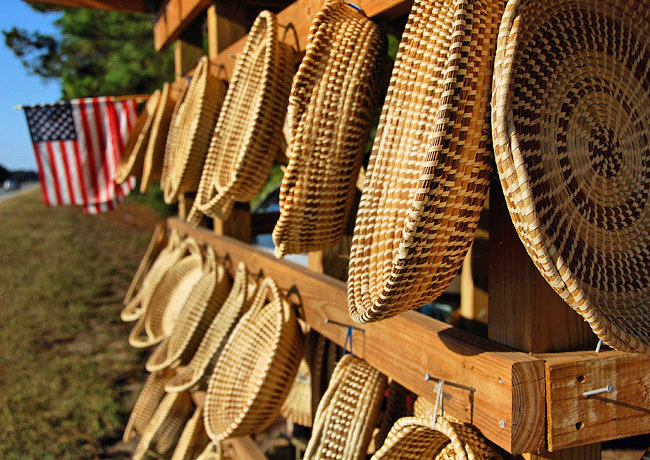 First developed in the early 1930s, the Ocean Highway consisted of a combination of roads that ran as close as possible to the Atlantic coastline.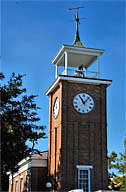 Intended to promote tourism and the coastal region, U.S. Route 17 eventually connected New Brunswick in New Jersey to Jacksonville, Florida.
As Route 17 follows the coast through South Carolina, first time visitors are introduced to the state's Lowcountry. Although Atlantic Ocean views are few and far between, some stretches of the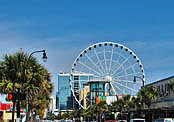 highway pass wide swaths of swaying marsh grass and tidal creeks teaming with sea creatures and waterfowl. Shrimpers and fishing crews use these convenient safe harbors to dock their vessels, with easy access to the ocean. Found alongside the highway, travelers will discover the area's famous sweetgrass baskets. A four hundred year tradition brought to America by western African slaves, basket stands
are spaced out all along the highway. Once a necessity, today's baskets have evolved into usable artwork. The sweetgrass reeds are harvested from the Lowcountry wetlands, naturally resisting rot and decay.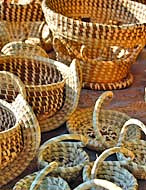 Reflecting the artist's skill and personal tastes, the amount of baskets patterns and shapes are truly amazing.
Heading northward on the byway, the highway scenery makes a dramatic change from rural America to the bustle of Charleston. Named for the King Charles I, Charleston invites travelers to stop and enjoy its historic waterfront, splendid architecture and hundreds of tempting restaurants. Northward, the highway passes through Georgetown, another historic city on the waterfront. Nearing the northern border, the famous City of Myrtle Beach is best known for vacation fun.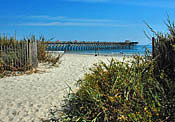 Travelers will find Ocean Highway lined with putt-putt golf attractions, souvenirs shops and restaurants. In the heart of the city, the Pavilion Nostalgia Park features classic amusement park fun.
There's no guess how long it will take you to enjoy this 200 mile byway, but what is guaranteed among this varied mix of coastal scenery is the charm of historic towns and cities, roadside stands of fresh vegetables and sweetgrass baskets, genuine southern hospitality and many miles of memories.

Area Map
---
Nearby Points of Interest
---
Copyright © 2013-16 Benjamin Prepelka
All Rights Reserved