Scenic USA - South Carolina
Scenic USA offers a collection of select photographs from a wide variety of attractions, points of interest, historic sites, state and
national parks found throughout the United States. Each photo feature is coupled with a brief explanation.
For further detailed information, links to other related sites are provided.
Cherokee Foothills National Scenic Byway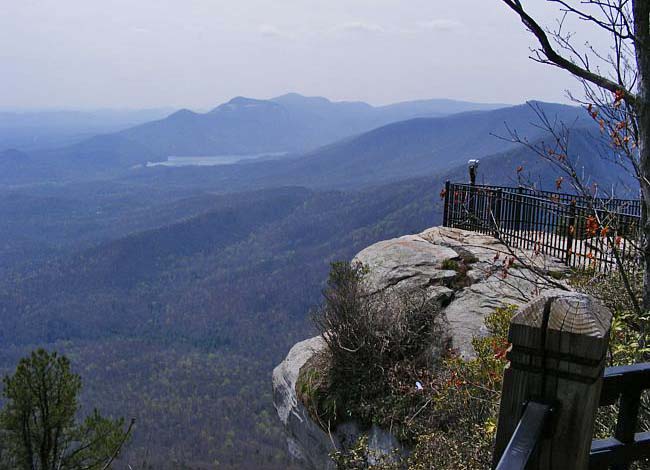 South Carolina's Cherokee Foothills National Scenic Byway follows North Carolina's border, from Gaffney, westward to the Sumter National Forest. The 130 mile Foothills route, taking in the Blue Ridge Region of the state, is said to thrill the soul of the mountain lover. Unlike the remainder of South Carolina, this mountainous area is graced with stunning waterfalls, five unique state parks, and the Cherokee's Great Blue Hills of God.
This mountain view location takes in the overlook at Caesars Head State Park. A never-ending, winding road with countless switchbacks leads to the majestic Blue Ridge panorama. Rising to 3,200 feet, this viewpoint grants a fine view of Table Rock Reservoir, Table Rock, Stool and Pinnacle mountains. The nearby Devil's Kitchen State Park provides a great view of Caesars Head. Lake Hartwell SRA, Mountain Bridge Wilderness Area and Oconee Station State Historic Site add more attractions and sights to see along the Foothills Parkway.
Copyright ©2008 Benjamin Prepelka
All Rights Reserved