Scenic USA - Alabama

Kenan's Mill
---
---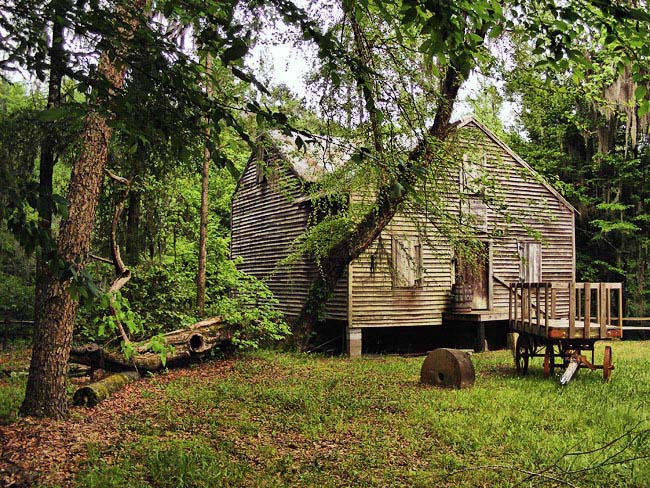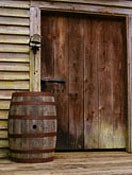 Alabama's Black Belt, including the cities of Montgomery and Selma, is a crescent shaped swath of rich, black earth that bisects central Alabama. Taking on a more political and social context today, the term Black Belt now describes the beginnings of America's civil rights movement and the designation as a National Heritage Area. It also was the birthplace of the Confederacy. It was on the steps of the state capitol in Montgomery where Jefferson Davis was sworn in as the President of the Confederate States of America in 1861.
   Tucked into a wooded region on the outskirts of town, Selma residents still enjoy an old-fashion landmark in a traditional Black Belt setting.

Yearly festivities centered around the old Kenan Mill site, where crowds gather to celebrate their rural traditions. A mix of tradition music, including bluegrass, gospel, blues and country fills the valley on the day of the Kenanís Mill Festival. Mill tours include demonstrations of the water powered mill in operation, turning dried corn in corn meal. Visitors may cross the swinging bridge over Valley Creek to get a close up look at an old beehive oven and test the acoustics inside.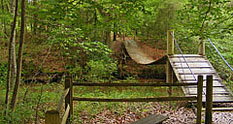 Festivities wouldn't be complete without a proper southern menu, which includes corn bread, catfish, barbecue and homemade fried apple pie.
   Here on Valley Creek the grist mill operated for over a hundred years, producing corn meal and grits for the local farmers and town residents. The mill remained in the Kenan Family since it was first built in the mid 1800s. Following years of restoration by Wallace and Elizabeth (Kenan) Buchanan, the mill was donated to the Selma-Dallas County Historic Society in 1997.

    Area Map
---
| | |
| --- | --- |
| Additional Points of Interest | |
---
Copyright © 2012-17 Benjamin Prepelka
All Rights Reserved