Scenic USA - Missouri

America's Main Street
---
---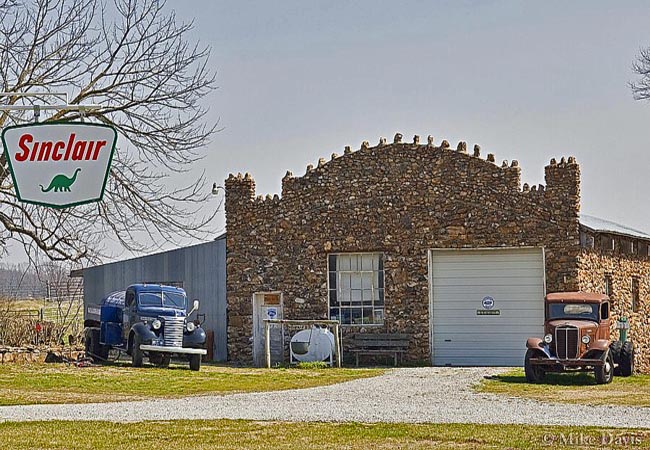 Filling stations, motor courts, chrome plated diners,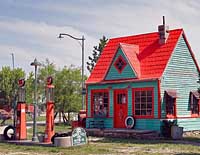 and miles of neon tubing once lined the Route 66 roadside from Illinois to California. Although it's now bypassed by the Interstate Highway System and remains decommissioned as a U. S. Highway, interest in Route 66 has been rekindled, roadside businesses restored and neon lights have been turned back on.
   Many sections of the "Mother Road" have long since disappeared, but recently, many of the famed route signs have reappeared. Reaching its peak of popularity during the heydays of the 50s and 60s, baby boomers are now eager to return, retracing a nostalgic route where their parents enjoyed a family drive. Bustling cities and wide open spaces, Route 66 crossed eight states and three time zones, earning another one of its nicknames, Main Street of America.
   Here in Missouri, from Carterville to Carthage, Route 66 travelers enjoy one of the long stretches of "picture perfect" countryside.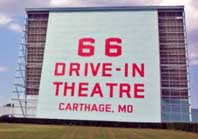 Just to the outskirts of town, remnants of a busy National Road still catch everyone's eye. Some of the mid-century highlights include a 66 foot tall drive-in theater movie screen, vintage filling stations, antique autos, a roadside auto repair shop and some of the original motels ... once famous for their "new-fangled" air conditioning systems.
   Carthage stands at the crossroads of U.S. routes 66 and 71, with the historic Jasper County Courthouse located at the center of town. Made of polished Carthage marble, the imposing courthouse stands among a picturesque plaza filled with antique shops, galleries, and wonderful old Victorian homes.

    Area Map
---
---
Copyright © 2011-17 Benjamin Prepelka
All Rights Reserved