Scenic USA - Missouri
Scenic USA offers a collection of select photographs from a wide variety of attractions, points of interest, historic sites, state and
national parks found throughout the United States. Each photo feature is coupled with a brief explanation.
For further detailed information, links to other related sites are provided.
Felix Valle House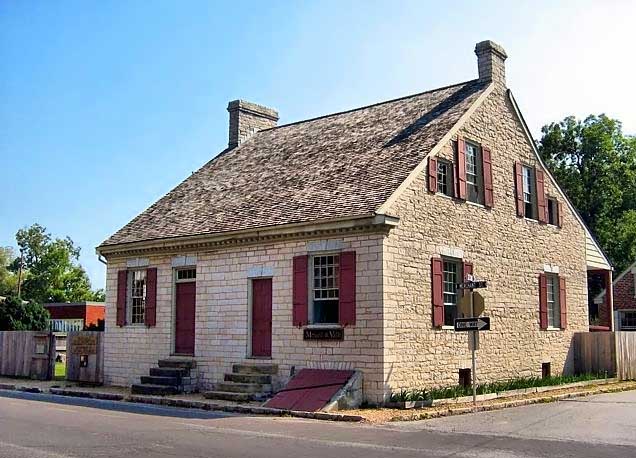 Several French Communities were built along the west banks of Mississippi River in Illinois country, and were well formed by the mid 1700s. Although France ceded this area to Spain after the French and Indian War, these towns managed to retain their French character and language. Although flood waters forced the town to higher ground in 1785, Ste. Genevieve continued to prosper and grow, propelled by the movement of American settlers into the newly acquired Louisiana Purchase.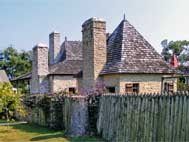 Today's Ste. Genevieve's Historic District offers close-up views of a half dozen 200 year old homes. The Felix Valle House is one of Missouri's State Historic Sites, and once home and mercantile shop for one of Ste. Genevieve's prominent families. The Federal Style limestone building is furnished with authentic Empire furniture and period store goods.
The Bolduc House (inset) was built in 1785, using timbers from an earlier home built too close to the riverbanks. Its vertical log walls and hip roof display period poteaux-sur-sole construction. The Bolduc House is considered the most authentically restored Creole home in America.
Copyright ©2009 Benjamin Prepelka
All Rights Reserved