Scenic USA - Florida
Scenic USA offers a collection of select photographs from a wide variety of attractions, points of interest, historic sites, state parks and
national parks found throughout the United States. Each photo feature is coupled with a brief explanation.
For further detailed information, links to other related sites are provided.
Alafia River Park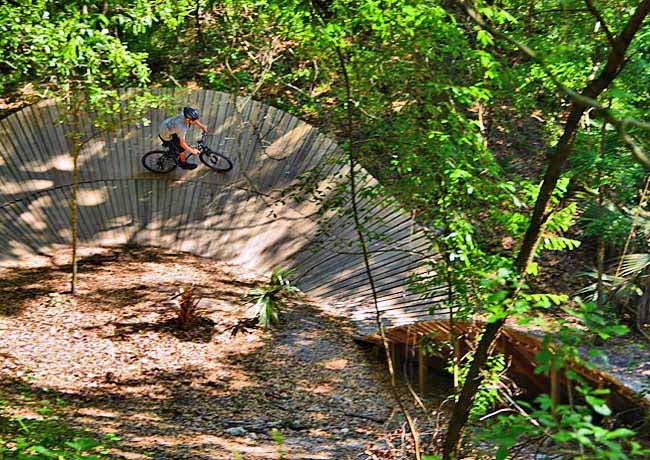 The words awesome, radical, epic, and extreme lace the chatter over Alafia River State Park's biking trails. Once a land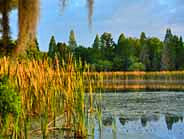 torn by phosphate mining, the property was rescued by Florida State Parks in 1996. Today, the park offers an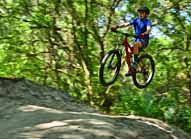 unusual terrain for off-road biking, horseback riding, hiking, fishing and boating. Its 6000 acres is dotted with small lakes, high ridges, deep ravines and thick woodlands. An area cut up with extensive excavation, the rippled land is a rarity in the flatlands of central Florida. The International Mountain Bicycling Association (IMBA) has bestowed their Epic designation to this web of trails. A trail map is posted in the parking lot, designating all skill levels. Equestrian trails are well marked, separating different uses.
This relatively new addition to the state's park system features 20 miles of trails that wind through a mix of hardwood forest and pine flatlands. The South Fork of the Alafia River, a natural blackwater stream, provides a perfect opportunity for canoeing and kayaking. Bird watchers and anglers especially enjoy the tree lined river. Found south of Plant City near Lithia, the park provides modern campground facilities and plenty of memorable adventures.
Copyright ©2010 Benjamin Prepelka
All Rights Reserved