Scenic USA - North Carolina

Carl Sandburg Home NHS
---
---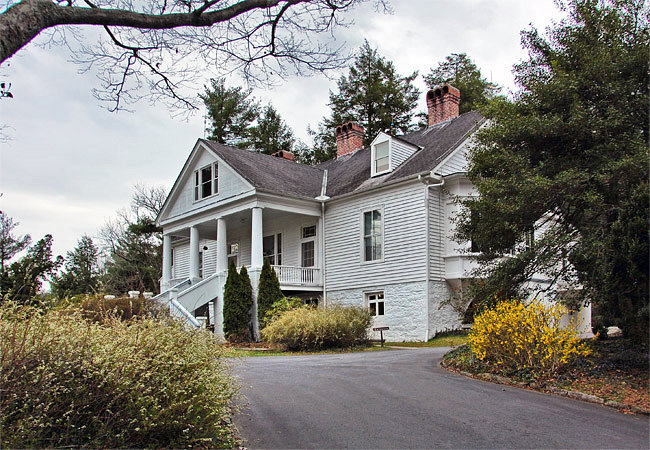 Born to Swedish immigrants in 1878, Carl Sandburg's life is now remembered at his home in Flat Rock, North Carolina.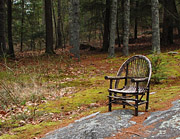 While most people dream of retirement in their mid 60's, Sandburg moved from Michigan to the Blue Ridge Mountains at age 67, ready to begin working again. Already a famous writer and recognized as the Poet of the People, here at the mountain farm call Connemara, Sandburg completed over a third of his life's work.
Throughout his years at Connemara, Sandburg would spend many warm afternoons in his bentwood chair on a large granite outcropping beside his home. Gazing out toward the mountain peaks, Sandburg would enjoy the serenity of his mountain home, crafting his poems, recording his thoughts, and sifting through his lifelong memories. Fascinated with Abraham Lincoln since his boyhood days in Illinois, Sandburg penned two of the most widely read and best-selling novels on America's favorite president. Two volumes of The Prairie Years were published in 1926, and four volumes of The Wars Years followed in 1939.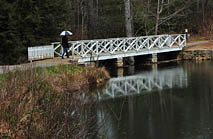 Discovered by Sandburg's wife Lillian, the farm in Flat Rock was once the main residence for Secretary of the Confederate Treasury, Christopher Memminger. Built in 1838, the second owner, textile tycoon Ellison Smyth, named it Connemara to honor his Irish ancestry. The Carl Sandburg Home National Historic Site, the first national park site to honor a poet, is open for tours from 9am to 5pm daily. The grounds are accessed over woodland trails and include a 15 minute climb to the main house. A variety of outbuildings, caretaker homes and barns lie beyond the main house, completing this historic site.

Area Map
---
| | |
| --- | --- |
| Nearby Points of Interest | |
---
Copyright © 2013-16 Benjamin Prepelka
All Rights Reserved