Scenic USA - Colorado
Scenic USA offers a collection of select photographs from a wide variety of attractions, points of interest, historic sites, state and
national parks found throughout the United States. Each photo feature is coupled with a brief explanation.
For further detailed information, links to other related sites are provided.
Alpine Loop Trail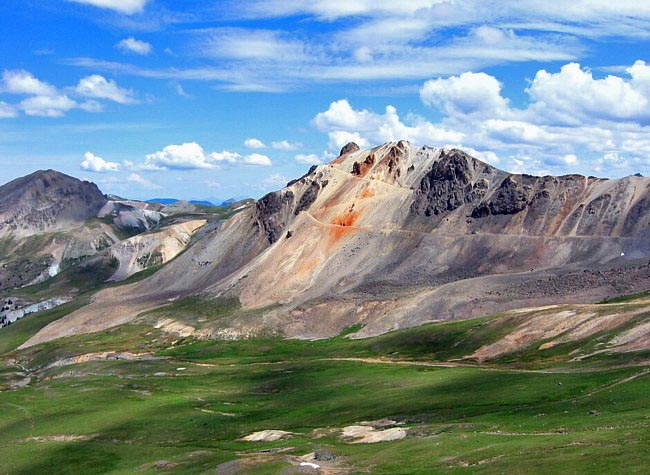 When hitting the Alpine Loop Trail you're saying goodbye to the paved highway and hello to some of the most rugged country in the Rockies. Tackling this rugged four wheel drive trail will take enthusists to the heart of the San Juan Mountains and back through time when early Native Americans hunted and gather their food in these mountains. Prospecters followed in the 1800s and improved the old Indian paths into the Alpine Loop of today.
This Colorado trail connects the towns of Silverton, Ouray and Lake City. The Loop crosses Cinnamon and Engineer Passes, both over 12,000 feet in altitude. The trail also affords spectacular mountains views of a famous group of 14ers, the Sunshine Peak (14,001), Redcloud (14,034), Handies Peak (14,048), Wetterhorn (14,010) and the standout, Uncompahgre Peak (14,309).
Copyright ©2006-2009 Benjamin Prepelka
All Rights Reserved