Scenic USA - Nevada
Scenic USA offers a collection of select photographs from a wide variety of historic sites, points of interest, and a large
sampling of America's parklands. Each photo feature is coupled with a brief explanation.
For further detailed information, links to other related sites are provided, but in no means should they be considered an endorsement.
Gold Point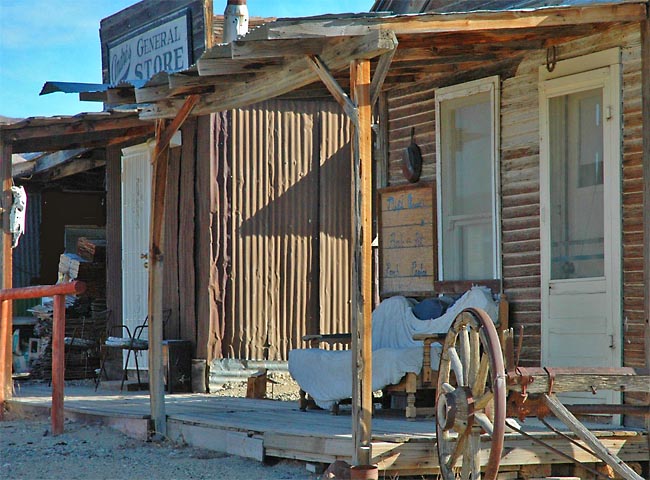 Located in the area that includes a cluster of historic mining towns, including the obvious Silverpeak and Goldfield, Nevada's Gold Point lies just beyond the reach of Death Valley and the border with California.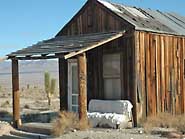 One of hundreds of old mining towns and ghost towns in Nevada, Gold Point was once the state's largest. Originally known as Lime Point, at its peak Gold Point boasted a population of 30,000. Another mining tale of boom and bust, silver was first discovered in 1902. With Unionville the nearest town in 250 miles, shipping in supplies and sending out ore proved too costly. Upon discovery of a richer vein, the cycle began again. Without a railroad spur, the boom and bust cycle continued until the discovery of gold, changing the town and its name forever.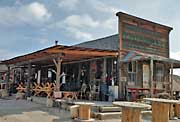 Without creating much of a stir, Nevada's mining industry is still going strong today. In fact, the area surrounding Elko has managed to become the top gold producer in North America. But with the last serious mining operations ending in 1960, Gold Point now attracts only the curious and ghost town enthusiasts. With 50 plus buildings still standing, the town enjoys a steady stream of visitors. Staged gunfights, guided tours, and a resurgence of building restorations have kept this friendly ghost town on the map. With the addition of Gold Point's photo contest, museum and chili cook-off, perhaps the High Desert Drifters Western Historical Society has struck a new vein.
Copyright Benjamin Prepelka
All Rights Reserved