Scenic USA - California
Scenic USA offers a collection of select photographs from a wide variety of attractions, points of interest, historic sites, state parks and
national parks found throughout the United States. Each photo feature is coupled with a brief explanation.
For further detailed information, links to other related sites are provided.
Lake Siskiyou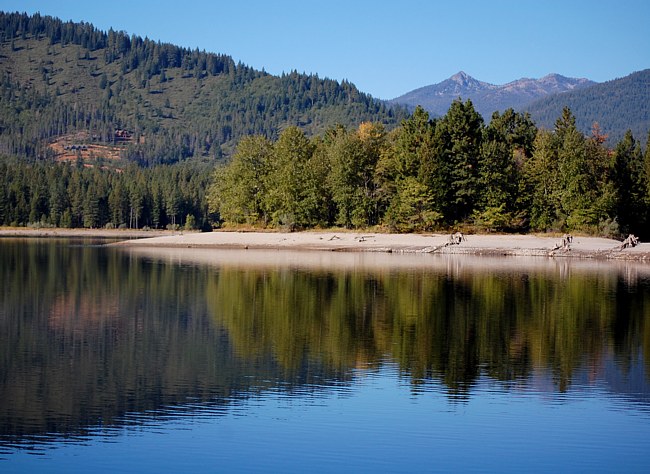 This view of Lake Siskiyou, decorated with a clear blue sky and smooth reflective waters, may quickly put your mind into motion. Imagine sitting on a cabin porch with your feet up, all covered by a cool pine forest canopy; or hiking around the lake on a soft carpet of pine needles. Camping out? Perhaps the smell of coffee brewing, or the unmistakable scent of bacon frying wakes you in the morning. These sights, sounds and smells of the great outdoors make up some of the most distinct vacation memories.
Here in the Mount Shasta area, the Sacramento River was dammed for flood control forming Lake Siskiyou. Located near I-5, this resort area has made an inviting park for anglers, hikers and campers.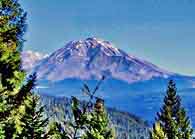 The campground and beach are located on the west shore. The quaint town of Mount Shasta City is close by for those not totally comfortable with a prolonged stay. Park cabins and a large RV area are set up for those looking for more modern conveniences.
The Mount Shasta Trail Association promotes hiking in the area. Trail projects include segment extensions, trail maintenance, adding bridges, and future trail plans. Lying in the shadows of Mount Shasta, the park features 13 miles of trails that offer hours of exploration among the ponderosa pines.
Copyright ©2010 Benjamin Prepelka
All Rights Reserved