Scenic USA - New Jersey

Fort Mott State Park
---
---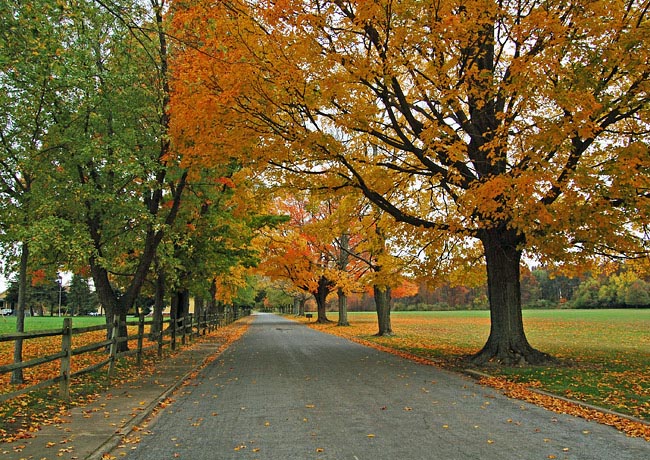 Fort Mott, located on the Delaware River in New Jersey, was part of a coastal defensive system devised after the Civil War.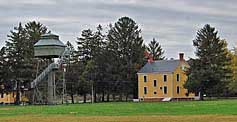 Two other locations on Pea Patch Island and Delaware City were designed to protect one of the most important transportation routes in the east. Named to honor Major General Gershom Mott of Trenton, Fort Mott's plan called for eleven gun emplacements and six mortar batteries in anticipation of the Spanish-American War. Fort Mott quickly became obsolete with the construction of Fort Saulsbury, stalling the fort's construction in 1876. Aside from stationing troops at the installation, Fort Mott saw little activity and was turned over to the state in 1947.
   The newly acquired site was converted into a state park and historic site. Part of the Fort Mott and Finns Point National Cemetery District, the park features picnic areas, pavilions, playgrounds and hiking trails. Visitors may wander through the gun emplacements where interpretive signs describe fort history. Just beyond the batteries, the peaceful Delaware River beckons visitors to relax and enjoy a picnic lunch.

   Nearby, Finns Point National Cemetery honors both Union and Confederate soldiers. Following the Spanish-American War, the Federal Government erected a monument to 2430 Confederate soldiers who were imprisoned and died at Fort Delaware. A separate section pays tribute to 105 Union soldiers who died during their stay at Fort Delaware. Ongoing research continues to identify the unknown dead, with many not recognized on the bronze memorial plate.

     Area Map
---
| | |
| --- | --- |
| Additional Area Attractions | Scenic USA Prints from Fine Art America |
---
Copyright © 2013-16 Benjamin Prepelka
All Rights Reserved