Scenic USA - Nebraska
Scenic USA offers a collection of select photographs from a wide variety of attractions, points of interest, historic sites, state and
national parks found throughout the United States. Each photo feature is coupled with a brief explanation.
For further detailed information, links to other related sites are provided.
Ogallala Front Street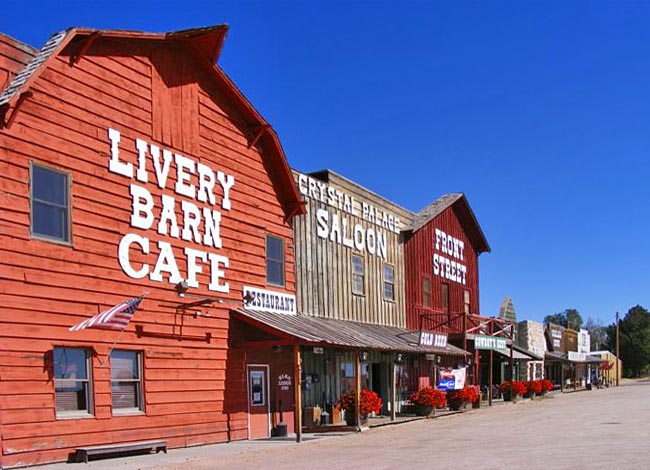 Ogallala, a town named after the Oglala Band of Sioux, was a lively part of America's Old West. Here on Front Street, a collection of Texas cattle drovers, gamblers, pretty gals and fast guns made this Nebraska town the official Cowboy Capitol. Ogallala grew up along the South Platte River a natural right-of-way, seeing travelers of the Oregon Trail, Pony Express riders, and the tracks and trains of the Union Pacific. The town also marked the end of long cattle drives from the open ranges of the plains.
Today, Ogallala still remains on one of the major east-west arteries, Interstate 80. The storefronts depict Old West main street, with a selection of restaurants, saloons and old fashioned live entertainment. The Crystal Palace Revue presents a combination of old western vocals and instrumental music.
Copyright ©2009 Benjamin Prepelka
All Rights Reserved