Scenic USA - South Dakota
Scenic USA offers a collection of select photographs from a wide variety of attractions, points of interest, historic sites, state and
national parks found throughout the United States. Each photo feature is coupled with a brief explanation.
For further detailed information, links to other related sites are provided.
Prairie Village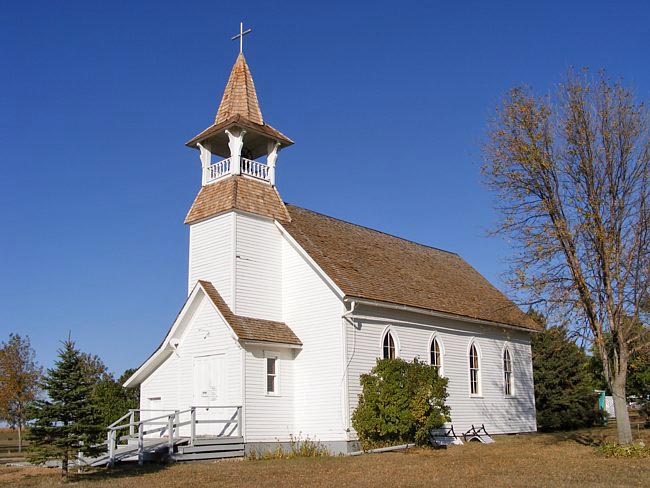 Prairie Village, a few miles outside Madison, South Dakota, is a collection of authentic small town buildings from the early 1900s. The 120 acre site appears as a small town from Route 34, complete with homes, a town bank, a church and a train depot. The first group of buildings were moved onto the site of the Eastern South Dakota Thresherman's Annual Jamboree. Over the years additional buildings were added to the site, bringing today's total nearing 40. A train track was laid around the perimeter and features three vintage locomotives. Matching the historic engines, some of the track was relocated from the Madison switch yard, with rails dating back to 1887.
The merry-go-round is always a hit with young school children, especially when its coupled with a friendly sounding calliope. The German built Herschell Spillman carousel, vintage 1893, is thought to be one of a few remaining steam powered carousels.
The premier event of the year is the Annual Steam Thresherman's Jamboree, scheduled this year for August 28th through 30th, 2009. The grounds will come alive with the Allis-Chalmers gathering of the orange parades, tractor pulls, musical entertainment and plenty of delicious food.
Copyright ©2009 Benjamin Prepelka
All Rights Reserved