Scenic USA - Georgia

Fort Pulaski
---
---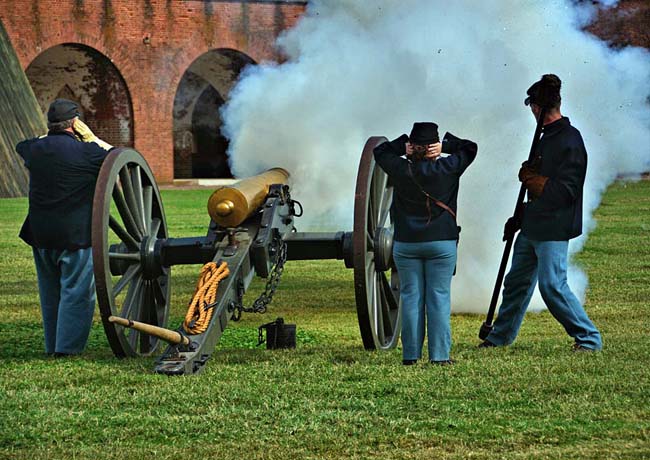 Best guesses of the number of bricks used to build Fort Pulaski's eight foot thick masonry walls top 25 million.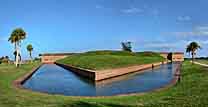 That number may seem insignificant today due to the ease of mass production, but manufacturing in 1830 required each brick be made by hand, a monumental task.
   The fort, located on Cockspur Island, was built to protect the important shipping port at Savannah. As you would guess, Fort Pulaski was located in a key position during the Civil War, and the battle there was noted as a turning point in modern day warfare. The fort, named for the American Revolutionary War's soldier of liberty Casimir Pulaski, met its match with a line of advanced rifled cannons.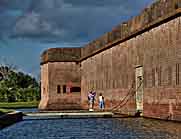 These extremely accurate long range weapons tore through the eight foot thick fort walls, signaling the end of masonry fortifications.
   The dilapidate fort, neglected by time and overgrown with plants and trees, was designated a National Monument in 1915. Some clean-up began during World War I, but the majority of restoration fell to the Civilian Conservation Corps in the 1930s. A bridge was built to link the island to the mainland, aiding reconstruction, and by 1939 the old fort was returned to its former glory.

    Area Map
---
| | |
| --- | --- |
| Additional Area Attractions | |
---
Copyright © 2009-16 Benjamin Prepelka
All Rights Reserved