Scenic USA - Maryland
Each day Scenic USA presents a different and interesting photo feature from somewhere in the United States. Chosen from a wide variety
of historic sites, city scenes, backcountry byways, points of interest and America's best parklands, this site offers the viewer hundreds
of unique vacation destinations and photographic subjects. Each feature is coupled with a brief explanation. For further detailed
information, links to other sites are provided, but are never to be considered an endorsement.
Chesapeake's Watermen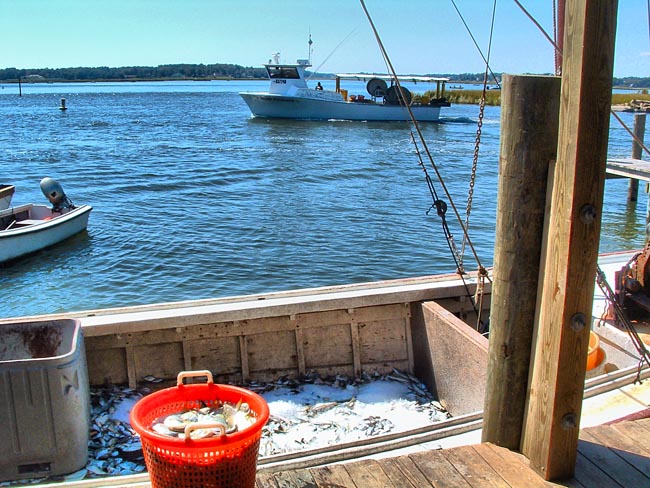 Chesapeake watermen have crabbed and fished the immense bay waters for hundreds of years. Watermen, an old English name, are as much as an endangered species as the shellfish of the Chesapeake. Shellfish industry rules have changed, but most of the watermen's methods are still used today. Because of the new laws on the books, watermen have resorted to sail power to dredge for oysters.
Chesapeake, a native name meaning the great shellfish bay, is America's largest estuary, stretching out for 185 miles. This view shows off a waterman's catch back at Bubba's dock, while they wait for weigh-in. It's midday and a day's work on the bay is done.
Copyright ©2007 Benjamin Prepelka
All Rights Reserved