Scenic USA - Michigan

Copper Country Trail
---
---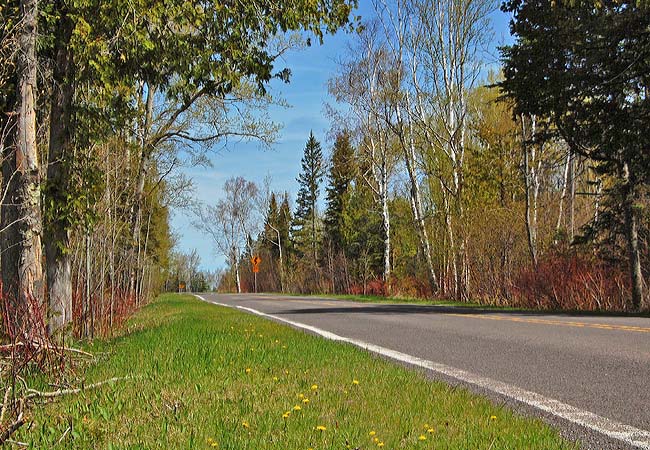 A decade before pandemonium struck San Francisco, overrun with gold fever, another rush of miners made their way to Michigan's Keweenaw Peninsula. Reports of rich copper deposits drew in thousands of immigrants between 1843 and 1914. By the beginning of the 20th century, Calumet schools were teaching children from 30 different countries.
As mine shafts went deeper, labor disputes increased,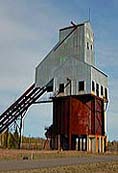 expenses grew, and mines closed one by one. By 1968 all but one mine on the peninsula had closed. During the 1970s and 80s residents noticed Keweenaw's heritage was quickly fading. Unsafe mining structures, smelting plants and processing facilities were being demolished. Concerned citizens petitioned Congress in hopes to establish the Keweenaw National Historical Park, becoming a reality in 1992.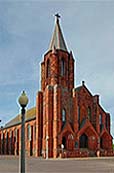 Today, Michigan sightseers can enjoy the Keweenaw Peninsula's beauty and its rich history along the Copper Country Trail. A 47 mile section of US 41, from the Portage Lift Bridge to Copper Harbor, is now a national scenic byway. Copper Country travelers may spend a week enjoying lakeside scenery on the Keweenaw Bay, 12 historic lighthouse, 10 major waterfalls sites and countless historic towns and buildings.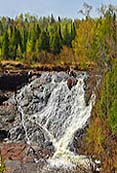 Be sure to stop at the Keweenaw National Historic Park Visitor Center in Calumet for a proper introduction to the Calumet Theater and St Anne's Church, plus many peninsula landmarks.
Established in 1848, the Quincy Mine became the 2nd largest mine in the Lake Superior Region. Today, visitors may explore a 2400 foot section of the mine on Level 7, experiencing what a miners encountered on a daily basis. Reaching a depth of 9260 feet, all 85 levels below Level 7 are closed, having filled with water.
Discovered by Native Americans centuries ago, today's Keweenaw Copper Country is a world of things to do. Hiking and biking, cliffs and caves, historic landmarks, waterfalls and ghosts, winter sports and northern lights ... there's something here for everyone.

America's Byways - Copper Country Byway Map
---
---
Copyright © 2012-16 Benjamin Prepelka
All Rights Reserved