Scenic USA - South Carolina

Hagood Mill Historic Site
---
---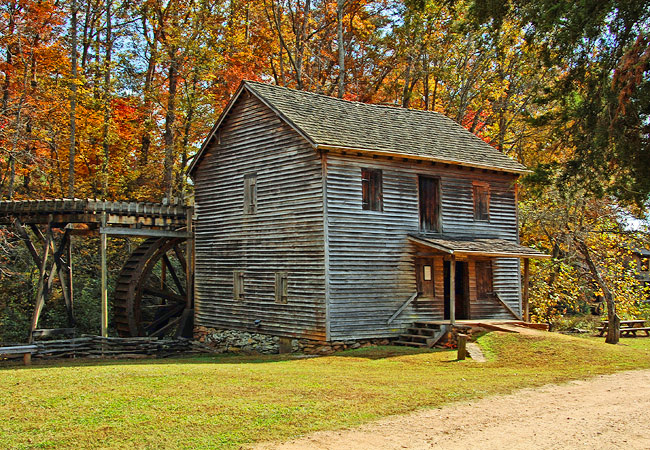 Located on Jennings Creek (Hagood Creek), a tributary to Twelve Mile River,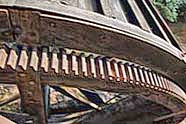 Hagood Mill is one of the rare grist mills in South Carolina still producing corn meal and flour. An upstream dam site used an earthen headrace to divert water to the heart of the mill, a 20 foot diameter wooden water wheel. Driving an iron ring gear, power (22 HP) was transferred to the 1600 pound granite millstones.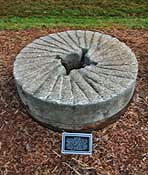 The present mill was built by James Hagood in 1845. By 1870, the mill complex was a busy place, producing 140,000 pounds of meal and 14,000 pounds of flour per year. The mill also served as a community meeting place where local residents caught up on the latest news around Pickens County.
   Today, the Hagood Mill Historic Site celebrates its heritage with music, food, living history and folk life presentations the third Saturday of every month. Having many living generations to describe and define what Pickens County Upcountry is all about, these mini-events offer some of the best stories of the region.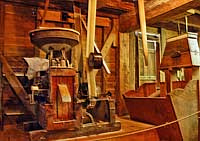 Join the fall festivities every September when Hagood Mill features the Upcountry Folk Life Festival and Old Time Fiddler's Convention.
   As with many older mills spread around the country, 1960s government regulations checked the resolve of the mill owners. New rules required the grain tested before it was ground, and most often preservatives and nutritional additives were added. Effectively shutting down small mill sites, South Carolina extended an exemption to water-powered grist mills,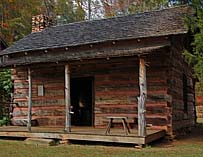 saving Hagood Mill for 21st century visitors to explore and enjoy.
   Other structures on the property include the Murphree-Hollingsworth Log Cabin built in 1791. Home for the pastor, Reverend William Murphree served at the Secona Baptist Church, one of the first churches in the area. Over the years many families called the cabin home, including the Hollingsworths. The two story cabin was donated to the park site in 1999 and was reconstructed by Ralph Perry and his family. The cabin now houses mill site volunteer quilters, chair caners and open-hearth cooks every third Saturday of the month.

     Area Map
---
Nearby Points of Interest
---
Copyright © 2013-17 Benjamin Prepelka
All Rights Reserved