Scenic USA - Mississippi

The Blues Trail
---
---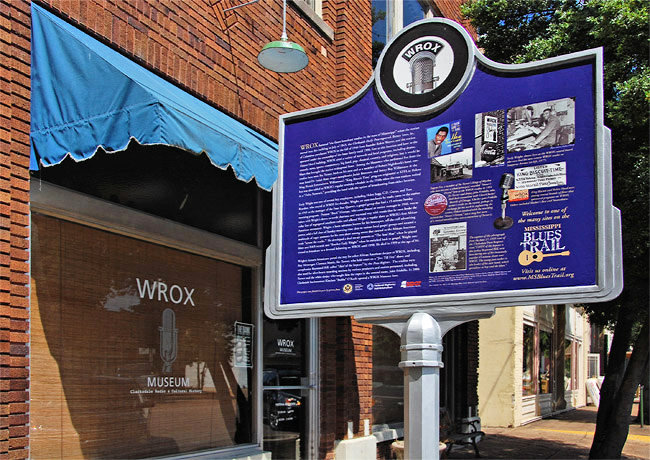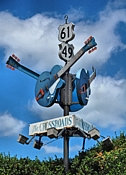 Long before songs and music was recorded it was quite common to hear songs rising from the cotton fields or when Grandma sang the babies to sleep in a rocking chair. Mississippians grew up surrounded by music and the state is considered the birthplace of American music. Jazz, rhythm and blues, rock and roll, country and gospel music trace their roots back to the Mississippi Delta.
Not a scenic byway per se, but Mississippi's Blues Trail tells the story of how and where music emerged from the home and fields, churches and juke joints. Today, you may travel the country roads and follow more than 100 trail markers that tell the stories of Mississippi's musicians, including famous artists such as Muddy Waters, Joe Willie "Pinetop" Perkins, B.B. King, Howlin Wolf and Jimmie Rodgers.
One of the greatest concentrations of Blues Trail markers is found in the Delta Region.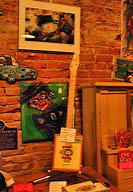 Here you'll find a cast of colorful characters, fascinating places and the birthplace of the blues, Clarksdale. Among the blues clubs, museums, art galleries and historic landmarks, make sure you track down the Crossroads, the Cat Head and Clarksdale's first radio station, WROX. Legendary disk-jockey Early "Soulman" Wright went on the air in 1945, leading a gospel group on Sunday morning.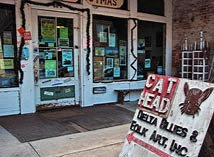 Wright's historic WROX broadcasts paved the way for more African-American deejays. Known for his off-the-cuff patter, Wright played R&B and blues recordings, plus serving as host to live bands and musicians. Across the street from the WROX Museum on Delta Avenue you'll find Roger Stolle's Cat Head Delta Blues & Folk Art Store. The Cat Head is all about Mississippi and real Delta Blues. Listed in the book, 1000 Places to See Before You Die, at the Cat Head you'll find everything pertaining to authentic blues and southern culture.

Area Map
---
Blues Trail Points of Interest
---
Copyright © 2013-16 Benjamin Prepelka
All Rights Reserved