Scenic USA - Virginia
Scenic USA offers a collection of select photographs from a wide variety of attractions, points of interest, historic sites, state parks and
national parks found throughout the United States. Each photo feature is coupled with a brief explanation.
For further detailed information, links to other related sites are provided.
Bacons Castle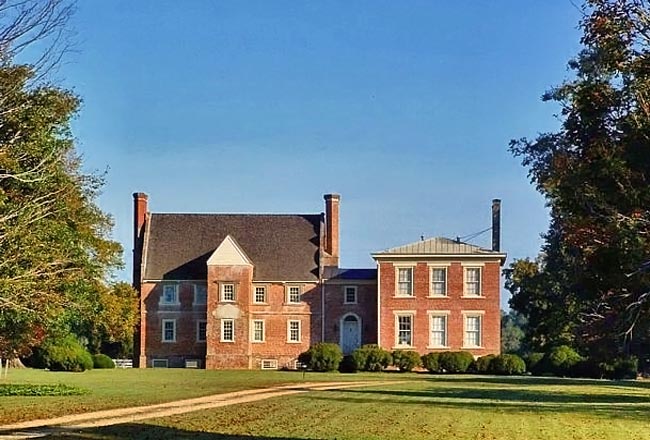 Arthur Allen's luxurious home was built nearby the southern banks of Virginia's James River. In 1665, only the very wealthy could afford a brick home of this magnitude. Here on a 200 acre land grant, across the river from Jamestown, the castle and its slaves' quarters took shape.
During Bacon's Rebellion some of the rebels used Allen's home for their barracks and fortification. Because of Nathaniel Bacon's notoriety, the mansion was referred to as Bacon's Castle, although Bacon may never have set foot inside.
The rebellion was centered around Bacon's immaturity, economic hard times and the rising costs of British goods. The area's Native Americans were set up as scapegoats. At first, Bacon and his followers directed their frustrations toward neighboring Indian tribes and eventually included Governor Berkeley. Bacon's boldest move was the burning of Jamestown on September 19, 1676. Along with this extreme order, his luck and support ran out. He died the following month of bloodie flux and lice.
Copyright ©2007 Benjamin Prepelka
All Rights Reserved