Scenic USA - Missouri

Missouri Botanical Gardens
---
---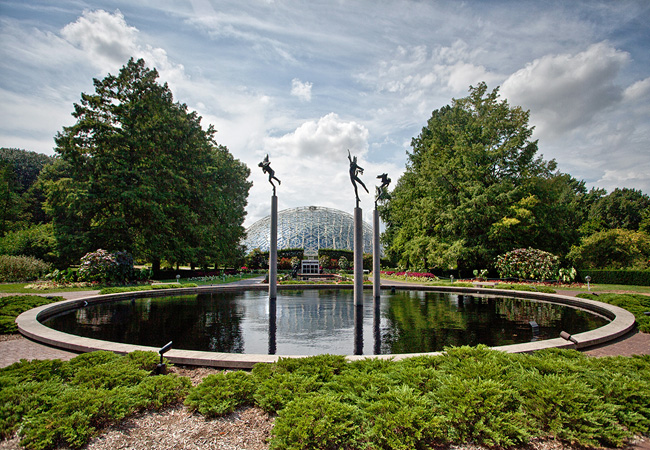 Earning a rare distinction, the Missouri Botanical Gardens in Saint Louis is rated among the top botanical gardens of the world. Founded over 150 years ago, the gardens continue to inspire its guests with year 'round events and outstanding theme gardens.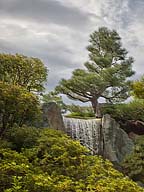 Within its 79 acres, in which garden guests are known to get lost, are the Chinese Garden, English Woodlands Garden, Ottoman Garden and the Victorian District. The Japanese Garden area covers 14 acres and is the regarded as largest strolling garden in North America. The grounds are also enhanced with nearly 5000 trees, with some specimens dating back to the 19th century and the garden's beginnings.
   Founder Henry Shaw first discovered the site in 1819. Arriving in Saint Louis in 1819, Shaw was just a teenager when he ventured out to discover his new world.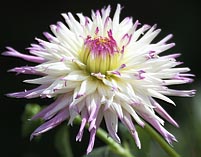 At the time St. Louis marked the western edge of American civilization, and Shaw explored the area on horseback. Here he fell in love with a piece of high ground that overlooked the prairie. Shaw's quick business successes in the boom-town of Saint Louis allowed Shaw to tour Europe as well as purchase the property he had admired as a teen.
   Inspired by the magnificent gardens of Europe, Shaw began to envision a public garden on his own plot, wishing to give something back to his home city of Saint Louis. Garden development was also aided by leading botanist-physician Dr. George Engelmann, Asa Gray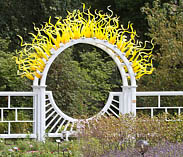 and Sir William Hooker. Shaw was easily persuaded to include a herbarium, resource center and library to further garden development.
One of the oldest botanical gardens in America, today's gardens continue to develop sustainable living practices, promote green industries, improve water quality and educate the public in conservation. Many special events are held throughout the year at the Missouri Botanical Gardens. Shows and events vary from orchid shows in the winter, to music events and holiday flower shows throughout the year.

    Hours and Admission
    Directions
---
Nearby Points of Interest
---
Copyright © 2013-17 Benjamin Prepelka
All Rights Reserved