Scenic USA - Utah
Scenic USA offers a collection of select photographs from a wide variety of attractions, points of interest, historic sites, state and
national parks found throughout the United States. Each photo feature is coupled with a brief explanation.
For further detailed information, links to other related sites are provided.
Cottonwood Wash Narrows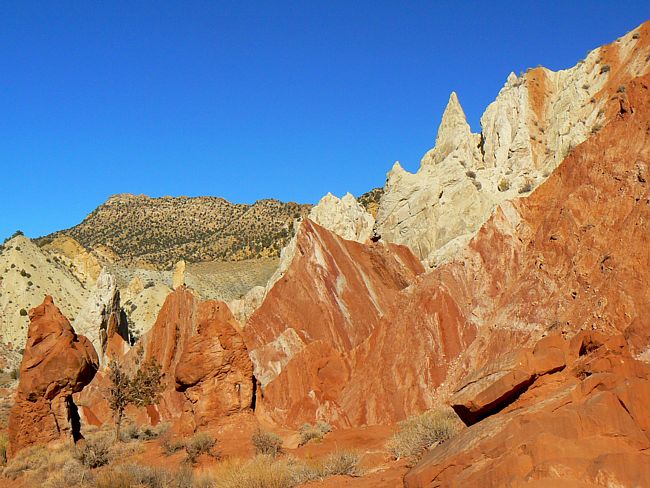 A quick glance at the southern section of Utah's map instantly sets focus on a large swath of park lands that sweep across the state. The largest by far is the Grand Staircase - Escalante National Monument. Governed by the BLM, the vast 1.9 million acre monument dominates the southern desert. The major steps of the staircase are better seen from the air, consisting of the eastern Escalante Canyons, the central Kaiparowits Plateau and the Paria River Basin to the west.
One look at this Picture of the Day, found in the Escalante Canyons, easily shows the reason why this area is called red rock country. This colorful Cottonwood Canyon Road links scenic byway U.S. Route 89 and Utah's All American Road Route 12, passing Grosvenor Arch, Cottonwood Canyon, and Kodachrome Basin State Park. This secondary road cuts through an area that President Clinton described as one of the most rugged regions in the continental United States. He went on to say its multi-hued cliffs, bold plateaus and vast distances defy the human perspective.
Copyright © 2009 Benjamin Prepelka
All Rights Reserved