Scenic USA - Colorado
Scenic USA offers a collection of select photographs from a wide variety of attractions, points of interest, historic sites, state and
national parks found throughout the United States. Each photo feature is coupled with a brief explanation.
For further detailed information, links to other related sites are provided.
Blue River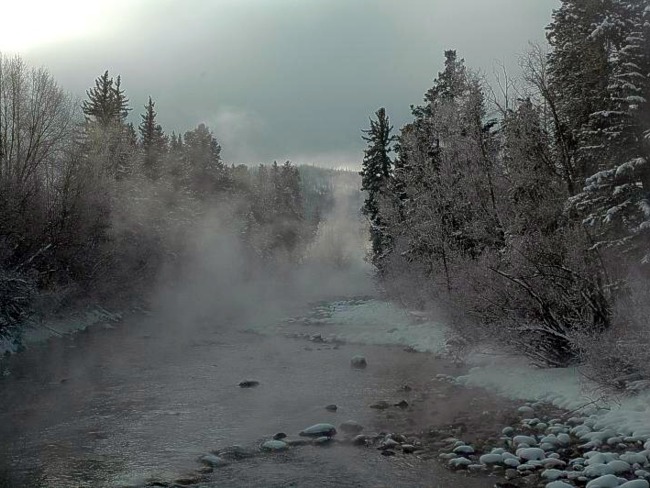 During a bitter cold morning in late November, temperatures over the Blue River have plunged well below zero. Yet these frigid temperatures haven't slowed the flow of this Colorado river. Its secret lies above in the Dillon Reservoir were warmer waters flow out from the bottom of the lake.
This area has once again gained its status of prime trout country, a blue ribbon stream for 5 to 10 pounders. Designated as strictly catch and release, the Blue near Silverthorne, has rapidly recovered. Three major improvement projects on the Blue have renewed the trout population and now boast some of the best fishing in the state. The area is on the same level as the Fryingpan and South Platte rivers. The release of mysis shrimp into Dillon Reservoir is one reason for the rapid trout growth. Just below the dam trout gorge themselves on shrimp that spill over from the lake. Downstream, the river continues with its deep pools and classic riffles, strewn with granite boulders and marked with graceful bends, extending the Blue's fishing zone all the way to the Colorado River.
Copyright © 2009 Benjamin Prepelka
All Rights Reserved