Scenic USA - Pennsylvania

National Memorial Arch
---
---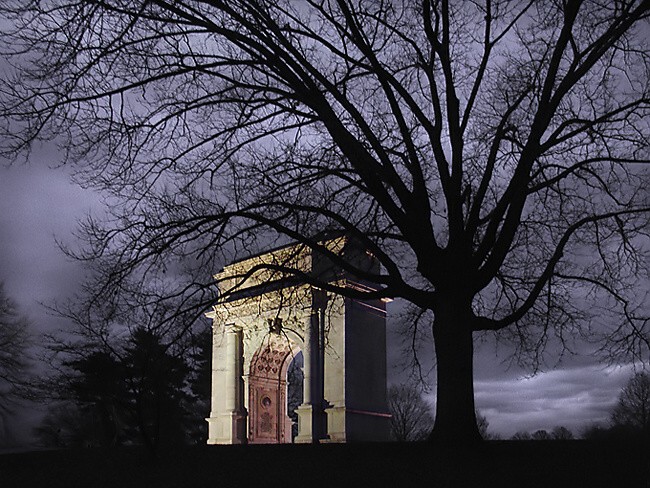 During late August, 1777, while the Revolutionary War bloodied the eastern seaboard of the United States, in a show of force General George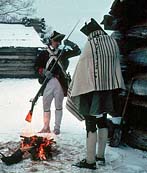 Washington paraded 16,000 Continental soldiers through the streets of an imperiled capital city. Just outside Philadelphia, General Howe landed with 18,000 British troops. These two armies would clash during the following months, only to see Washington's undisciplined troops crumble at the Battle of Brandywine Creek and the following month in Germantown.
   While Howe and his troops occupied the cozy capital city of Philadelphia, Washington and his men spent a frigid winter in Valley Forge. Leaving Prussia, Friedrich Von Steuben arrived at Valley Forge in February, 1778, and is credited for motivating Washington's dejected troops and turning the Continental Army into a formidable fighting force.
   Today at Valley Forge National Historical Park visitors are drawn to the site of the National Memorial Arch, raised to honor the officers and soldiers of the Continental Army.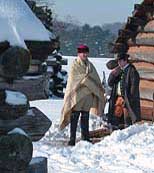 First proposed in 1907 to honor both Washington and Von Steuben, a Congressional debate ensued. Based on the Triumphal Arch of Titus in Rome (A.D. 81), Congressional members sucessfully argued that a single tribute to American General Washington would follow this classical standard. The designer of the arch was University of Pennsylvania Professor Paul Philippe Cret, trained at the Ecole des Beaux Arts in France. Perched on a hilltop in the southern section of the park, the arch is fresh from a major restoration project sponsored by the Masons of Pennsylvania. The Grand Lodge of Masons also erected a new monument honoring Brother George Washington and the Freemasons of the Continental Army.

    Area Map
---
| | |
| --- | --- |
| Additional Points of Interest | |
---
Copyright © 2012-15 Benjamin Prepelka
All Rights Reserved