Scenic USA - New York
Scenic USA offers a collection of select photographs from a wide variety of attractions, points of interest, historic sites, state parks and
national parks found throughout the United States. Each photo feature is coupled with a brief explanation.
For further detailed information, links to other related sites are provided.
Adirondack Peaks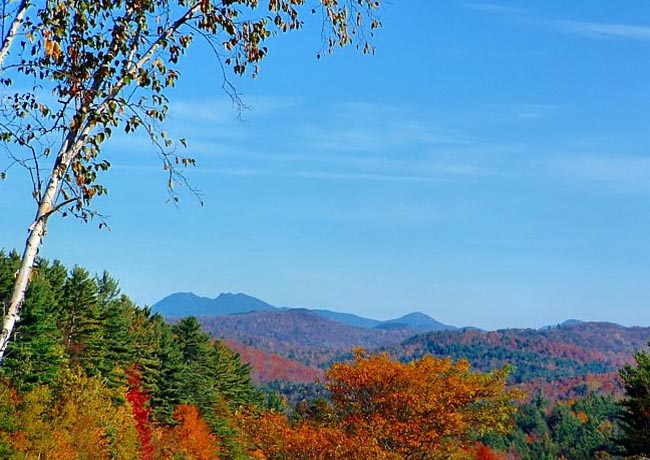 Success for any member of the Forty Sixers Club means climbing all 46 Adirondack peaks over 4000 feet. This is one radical goal as 20 of these mountains offer no established trails. Some think of the Adirondacks as an extension of the eastern Appalachian Range, but they are most likely related to the Canadian Laurentian Mountain chain. The highest mountain peak, Mount Marcy (Tahawus), stands at 5344 feet.
Adirondack is described as a derogatory word used by the Iroquois to label their Algonquin neighbors. The original native word for the Algonquin bark-eaters, Ha-de-ron-dah, somehow translates into Adirondack, a poor Iroquois to English attempt.
This mountain view was taken along scenic Route 28N near the center of the Adirondack's 2.3 million acres. In 1885 the Adirondack Forest Preserve was created, withstanding decades of challenges from special interests and paving the way for America's National Wilderness Act of 1964.
Copyright © 2007 Benjamin Prepelka
All Rights Reserved