Scenic USA - Rhode Island
Scenic USA offers a collection of select photographs from a wide variety of historic sites, points of interest, and a large
sampling of America's parklands. Each photo feature is coupled with a brief explanation.
For further detailed information, links to other related sites are provided, but in no means should they be considered an endorsement.
Mill Cove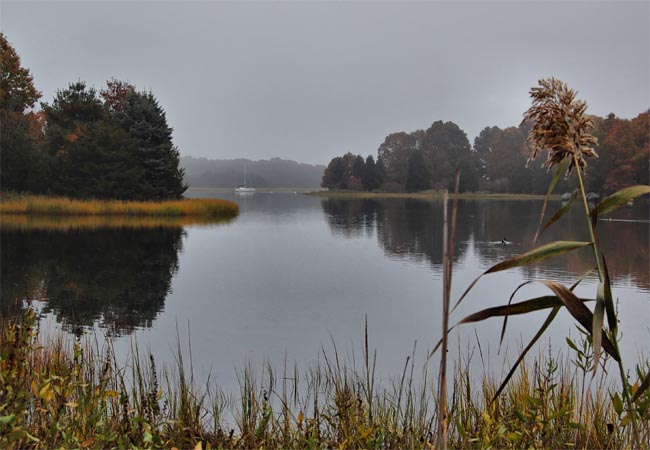 Here on Mill Cove, an area named Cocumscussoc by the Narragansett Tribe, Richard Smith and Rhode Island founder Roger Williams established the first trading posts in 1637. When these two trading post where consolidated in 1651, Smith's holdings went on to become the center of social, political and religious life on Narragansett Bay. Smith's home and trading post were passed on to his son, who endured a bloody conflict between colonists and Native Americans, known as King Philip's War. In retaliation after the war, Narragansett warriors burned the Smith house to the ground in 1676.
In just two years, Richard Smith Jr. had rebuilt. This impressive 17th Century two story home was one of the largest and most expensive homes in New England, soon to be called Smith's Castle. By the mid 18th Century, the plantation took in over 3,000 acres and Smith's nephew, Captain Lodowick Updike, remodeled the structure as it appears today.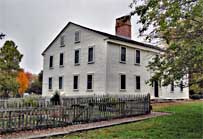 Over the years and well into the 20th century, the farming operation continued, albeit on an ever decreasing footprint. Upon the death of its last resident the historic home fell into disrepair. Suffering from neglect and vandalism, the home and property were purchased by the Cocumscussoc Association, chartered in its preservation and public education. Wonderfully restored, and complete with period furnishings, Smith's Castle is not only a building listed on the National Register, but is also included as a National Historic Landmark Archeological Site. This unique Georgian home stands next to a revival garden and is open for tours during the summer months.
Copyright ©2011 Benjamin Prepelka
All Rights Reserved