Scenic USA - Wisconsin
Each day Scenic USA presents a new and interesting photo feature from somewhere in the United States. Chosen from a wide variety
of historic sites, city scenes, backcountry byways, points of interest and America's best parklands, this site offers the viewer hundreds
of unique vacation destinations and photographic subjects. Each feature is coupled with a brief explanation. For further detailed
information, links to other sites are provided, but are never to be considered an endorsement.
Rustic Road 77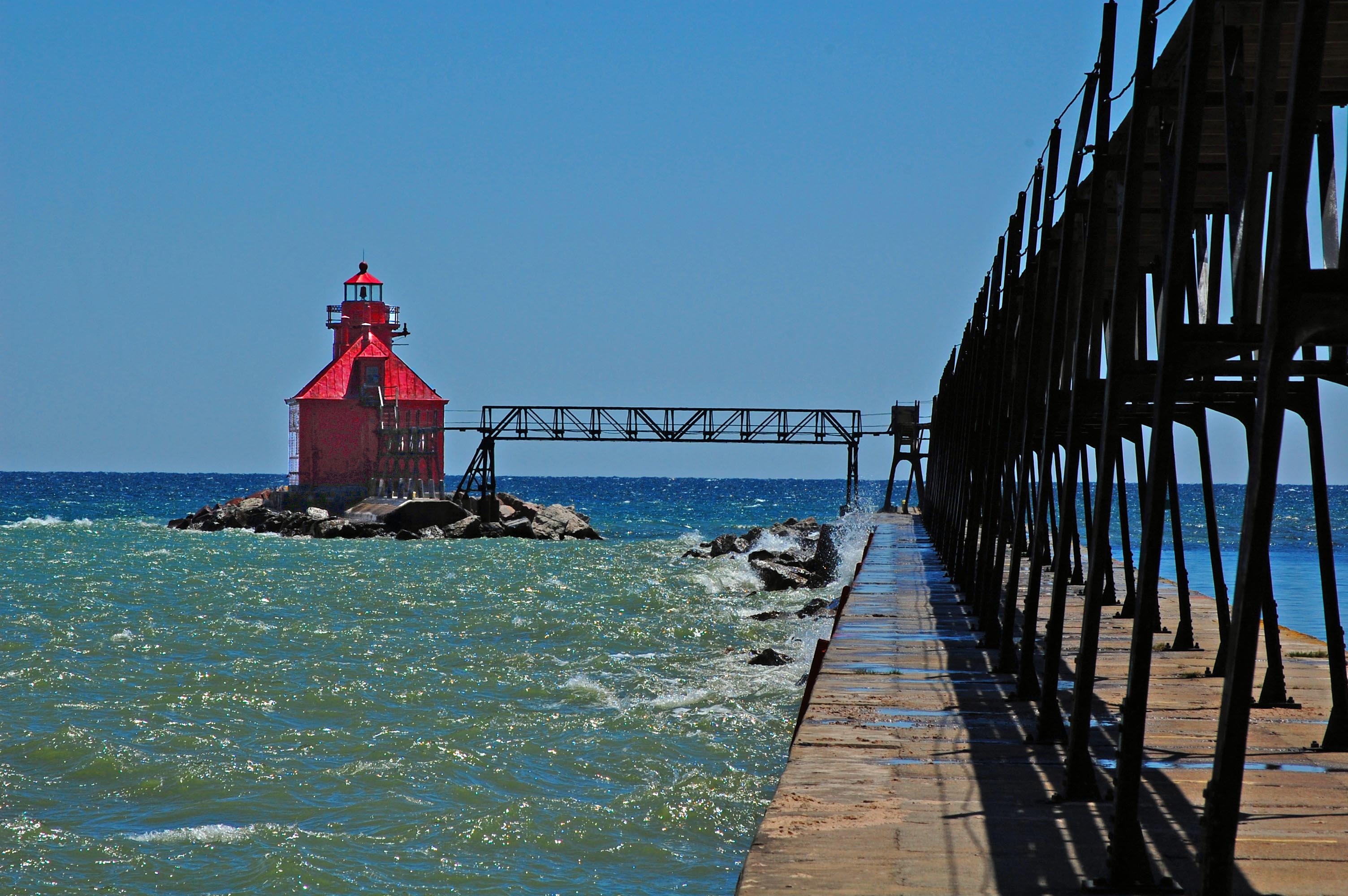 Wisconsin's Rustic Road 77, covering a three mile stretch along the Lake Michigan shoreline, cuts through a forest of cedars, maples, white birch and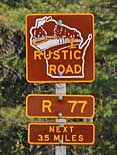 pine as it leads up to the Sturgeon Bay Canal.
Once an area where Native Americans portaged their boats across the land to Sturgeon Bay, the narrow neck attracted private interests at the closing of the 19th century. Completed in 1880, the Sturgeon Bay and Lake Michigan Canal and Harbor Company opened a passage way, completely severing the Door Peninsula from the mainland.
Two of the dozen Door County lighthouses still stand guard at the canal entrance. The North Pierhead Light and Canal Station Lighthouse are part of an active U. S. Coast Guard Station. The tower and buildings are not open to the public, but guests are welcome to walk a small section of the grounds.
The seven mile canal took over eight years to complete, and was deepened further to accommodate larger ships by 1882, when the Pierhead Light was completed. The Pier Head Lighthouse was the first navigational aid to help guide ships into the canal, a short-cut across the peninsula to Green Bay.

When the Federal Government purchased the canal in 1893, canal maintenance was turned over to the Army Corps of Engineers. A land base light station followed in 1899. Featuring a new and cost effective design, the lighthouse was plagued with vibration problems, ultimately affecting the clockworks. Problems were eventually resolved with the addition of steel legs, supporting the watchtower.
The Sturgeon Bay Ship Channel Light Station remains in remarkable condition, attesting to the dedication of local Coast Guard personnel.
Copyright © 2012 Benjamin Prepelka
All Rights Reserved