Scenic USA - Ohio
Scenic USA offers a collection of select photographs from a wide variety of attractions, points of interest, historic sites, state and
national parks found throughout the United States. Each photo feature is coupled with a brief explanation.
For further detailed information, links to other related sites are provided.
MetroParks Farm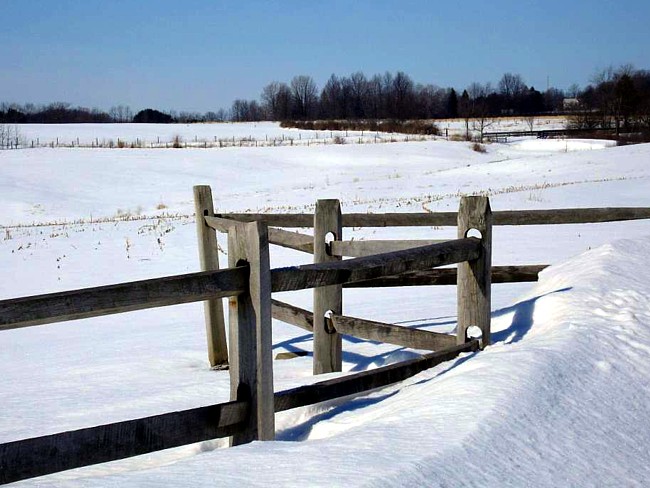 Pictured here is MetroParks Farm covered with a pure white, Ohio snowfall. The farm, located in Canfield, is operated by Mill Creek MetroParks. The park system also operates Mill Creek Park, one of the largest municipal parks in the United States. The 402-acre farm was managed by The Ohio State University as the Mahoning County Experimental Farm from the early 1910s until 1990, when the MetroParks system took over the property under a lease from the county. Still a working farm, the MetroParks Farm today functions primarily as an educational resource, offering farm tours, classrooms, agricultural exhibits and an animal barn. Throughout the year, educational programs are sponsored and hosted by such organizations as the Mahoning County Farm Bureau, Mahoning County's Ohio State University Cooperative Extension Service, the Mahoning County Green Team and Nationwide Insurance.
The MetroParks Bikeway, for fair weather fun, is an 11-mile paved trail for hikers, skaters, and bicyclists. The bikeway runs from Western Reserve Road in Canfield Township to the Mahoning County/Trumbull County Line in Austintown Township.
Copyright ©2008 Benjamin Prepelka
All Rights Reserved